Photos of Wigan
Photos of Wigan
Album Contents
Album Contents
Wigan Album
HIGHER INCE
6 Comments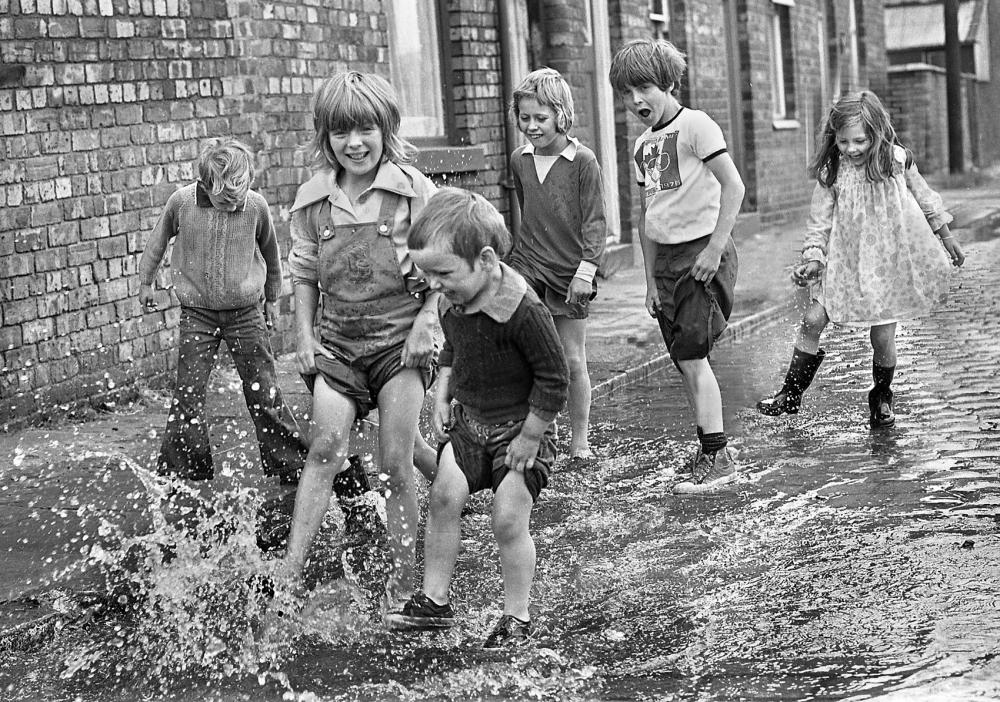 HIGHER INCE KIDS
Photo: Frank Orrell
Views: 1,862
Item #: 32981
It was the long hot summer of 1976 and these Ince children made the most of the North West Water Authority testing a new water main at the junction of Ince Green Lane and Warrington Road to have some cool splashing fun on Wednesday 28th of July.

Comment by: Edna on 4th March 2021 at 12:45
There is one thing this picture shows, they are all happy.Ho! The joys of childhood.
Comment by: Albert.S. on 4th March 2021 at 15:17
Before computers took centre stage. Having said that, an essential product now, in every day life. Present circumstances bear witness.
What are those Higher Ince kids doing in Lower Ince?
Perhaps they swam there Rev. Sorry my oversight, should have titled the picture Lower Ince Kids. But as in the words of the song A Place in the Choir "All God's creatures got a place in the choir, some sing lower some sing higher."
Comment by: Veronica on 6th March 2021 at 10:28
All playing nicely! What a God send that Summer of '76 was, I remember it well....it felt like we were living in the Med without the sea nearby, unless you went to Southport or Blackpool, the roads there would have been chock-a-block.
The young lass in the middle who's holding her pants up looks like Jaquline Ibbertson.