Photos of Wigan
Photos of Wigan
Album Contents
Album Contents
Wigan Album
WITHINGTON LANE
14 Comments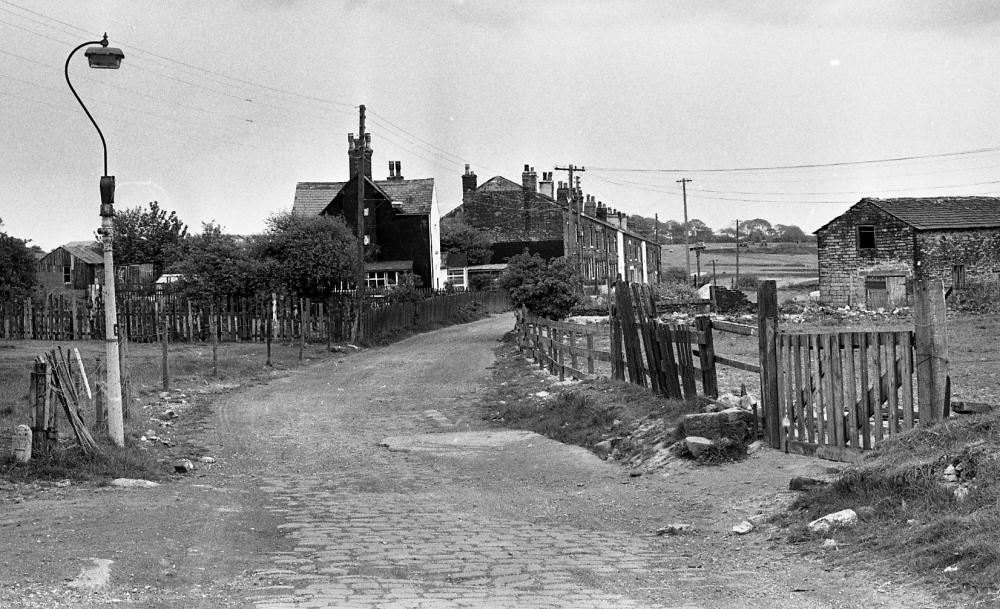 WITHINGTON LANE
Photo: Frank Orrell
Views: 1,600
Item #: 32777
Withington Lane, New Springs, in the early 1970s.
Comment by: Mr X on 12th November 2020 at 11:45
Withington Lane goes from the end of Cale Lane, New Springs beyond the canal bridge to Hall Lane, Aspull near the Hindley boundary that is quite an affluent area near Hindley golf club.
Comment by: CJAlan on 12th November 2020 at 11:47
Great picture.

I love the presence of the Swan neck cast iron street lamp with the SOX lantern. There were still one or two dotted around Aspull and New Springs until the 1990s.
I agree with CJAlan about the gas-lamp. I love them and you still see them occasionally. We always called them Gas-Lamps even if they were electric!
Comment by: Elizabeth on 12th November 2020 at 16:55
Walk here regularly,it has hardly changed at all.The detached house to the left of the row of houses is known as the 'old school house'.I only found out when clearing my late mum's house that my grandma had attended,it was known then as Withington Lane National School,and she had lived at 2 different houses in the row shown,sometimes known as 'Jolley's Row' and the area sometimes called 'Peggy Spout'
Comment by: cindy on 12th November 2020 at 18:13
Withington Lane also goes from Wigan Road New Springs, Through Top Lock .
Comment by: Cyril on 12th November 2020 at 20:47
Is that a man peering over the fence just behind the lamp column, or is it just the way the wood is painted.
Comment by: James Hanson on 12th November 2020 at 21:37
Withington Lane, Aspull. Goes from Wigan Road to Hall Lane, but it's private access.
A friend of mine bought that farm on the right of the picture, built a couple of houses and a large garage for his cars.
Comment by: J Carter on 13th November 2020 at 14:02
I knew a family who lived on Withington Lane name of Winstanley jean and christine any one know how they are now
Comment by: john on 13th November 2020 at 23:55
Christine married Malc Horrocks sadly she passed away around 5years ago
Comment by: J carter on 14th November 2020 at 09:57
Thanks John did nt exspect that
Comment by: Gill on 16th November 2020 at 15:13
What an excellent photo, thank you Frank. It really brings back memories - cycling and walking around there, admiring the ponies, and going up the Wuchie and finding fossils in the shale. It's probably too overgrown now to find such things unless you start digging!
Comment by: John Noakes on 18th November 2020 at 22:14
I remember fishing in cale lane terminus when I was a lad. I only ever caught one, a perch.
Comment by: Hilda newton on 21st November 2020 at 22:38
I kept my horses on the paddocks the one on the left was owned by mr groves who lived in the school house one the one on the left was fred croutons my gran and grandad lived in the top row and I was born there
Comment by: john on 23rd November 2020 at 23:19
were the fence on the right it as replaced a stone wall that went down to the barn on the right which we climbed to get to the sparrows nest in the mid fifties