Photos of Wigan
Photos of Wigan
Album Contents
Album Contents
Wigan Album
Millgate
6 Comments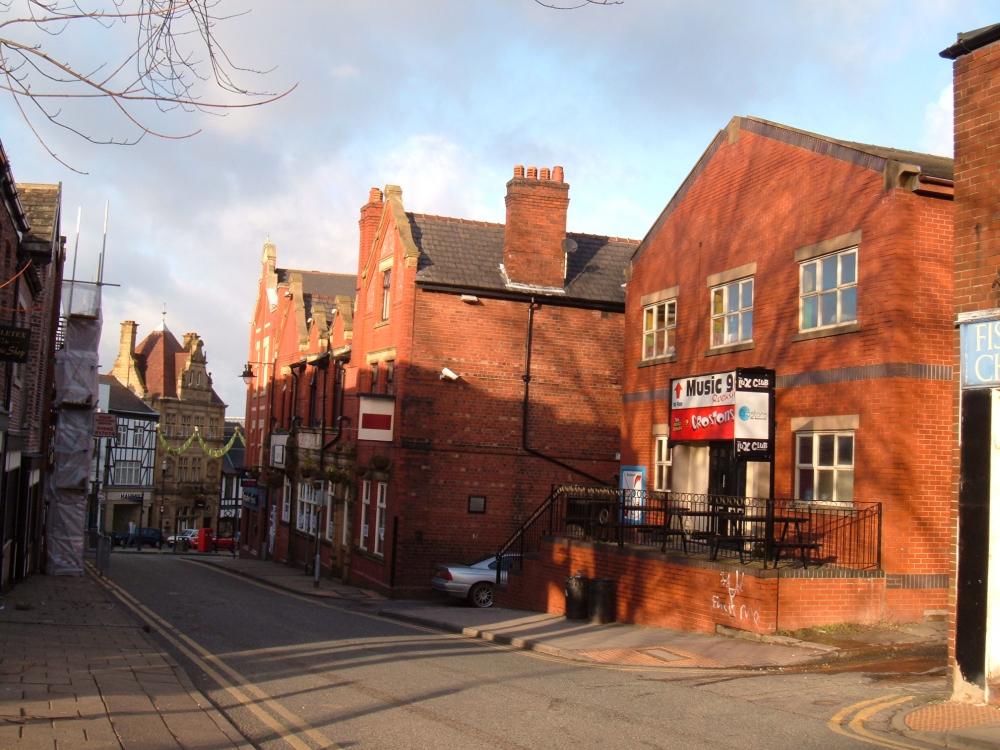 Millgate December 2004
Photo: Steve Carter
Views: 1,318
Item #: 32761
Town end of Millgate seen just before commencement of Grand Arcade building works, December 2004.
Comment by: CJAlan on 7th November 2020 at 14:39
Does anyone remember what the pub was called prior to it closing for demolishion?

I know it was Yates, then Allinsons, but I'm sure it was called something else towards the end.

I used to drink in there on/off and they had quite a nice beer terrace around the back.

Happy days.
Comment by: A.W. on 8th November 2020 at 09:42
Comment by: Jonno on 8th November 2020 at 10:25
A.W, it was The Ship BEFORE it was Yates'. As you both probably realise the Ship facade has been retained.
Comment by: CJAlan on 8th November 2020 at 23:12
Thanks for that. I last went in about three months before it closed and it had sadly lost its atmosphere by then.

I seem to remember a few town centre pubs in the late 1990s/early 2000s were enjoyable vibrant places but all a sudden they just completely died a death and never regained their popularity again.

The Victoria (known as the Vic) on Wallgate was another example of a popular pub that lost its charm in a very short space of time.
Comment by: A.W. on 9th November 2020 at 09:10
I did go in a few times when it was Yates's but I never thought of it anything but "The Ship".
Comment by: Mr X on 11th November 2020 at 10:10
The Salvation Army used to be here and was demolished, the new building is here, and down that first alleyway was Tom Whalley's pet shop.