Photos of Wigan
Photos of Wigan
Album Contents
Album Contents
Wigan Album
Kingsway, Ince
6 Comments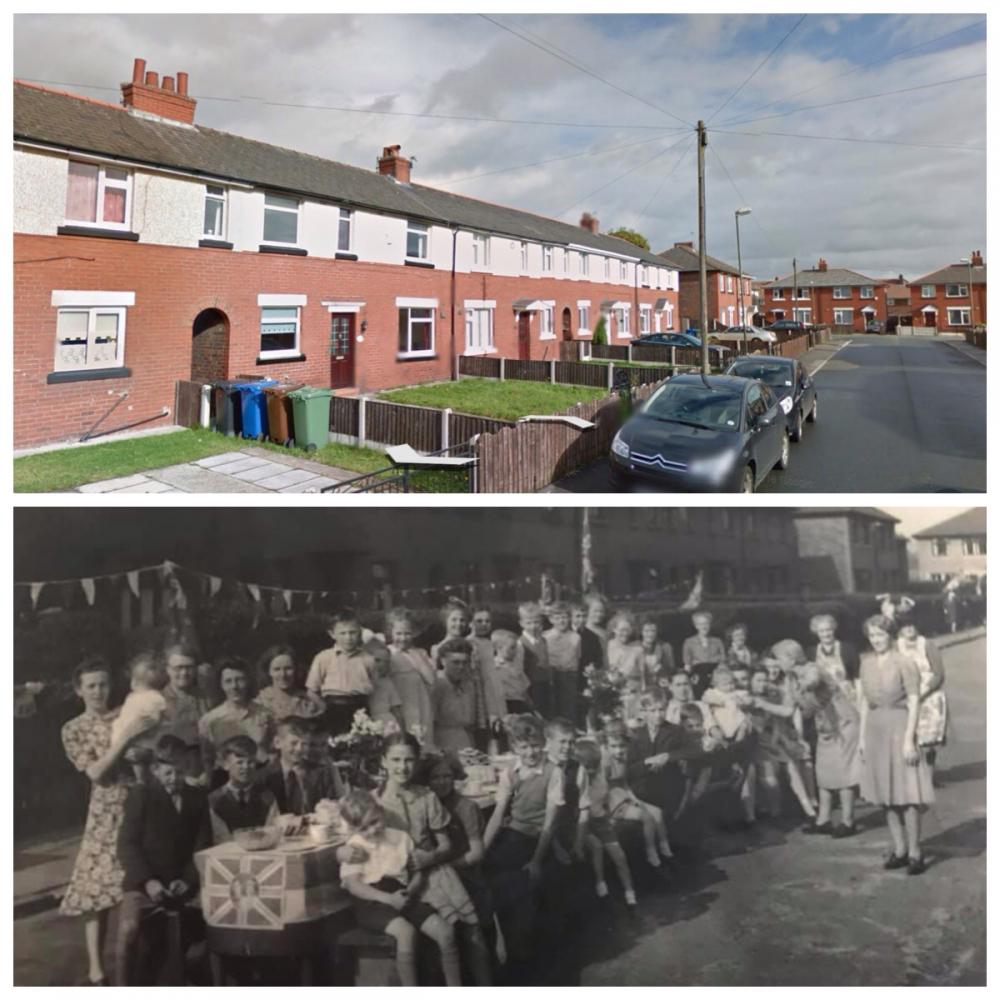 Another 'now and then'
Photo: Graham Parkinson
Views: 890
Item #: 32582
Street party in Kingsway, Ince. I think it's the silver jubilee celebration for George V in 1935. My granda, Edith Parkinson is 3rd from the right but I don't know anyone else
Comment by: Veronica on 5th July 2020 at 15:27
Great photo , it looks more like George V1 and Queen Elizabeth's coronation in 1937. The present Queen's parents..on the other hand it looks more like VE Day as well - with their picture on the flag. The children's clothes look more 1940's and the fashion of the grown ups.
Comment by: Graham Parkinson on 5th July 2020 at 16:08
Thanks Veronica, that's very observant of you.
Comment by: Philip Gormley. on 6th July 2020 at 07:55
You couldn't have lined-up the two any better Graham.
Comment by: Alan Halliwell on 6th July 2020 at 09:17
Graham, the lady on the extreme left is my mother, Doris Halliwell, has who lived opposite your grandmother at number 5. That is me in her arms and I was born in June 1936. I supplied the names of every household who lived in Kingsway when you posted the original photo a few years ago.
Comment by: Alb on 7th July 2020 at 11:45
When a street like that once housed decent working class families who were respected amongst the community. Now that street is probably now full of chavs and the dregs of society.
Certainly doesn't look like it's occupied by the 'chavs and dregs of society' to me it looks like a quite decent place to live according to the top photo. Sometimes people are too quick to judge because of the whereabouts but believe me there are far worse characters than chavs and dregs who hold some of the highest positions in government and big business.