Photos of Wigan
Photos of Wigan
Album Contents
Album Contents
Wigan Album
College Avenue
3 Comments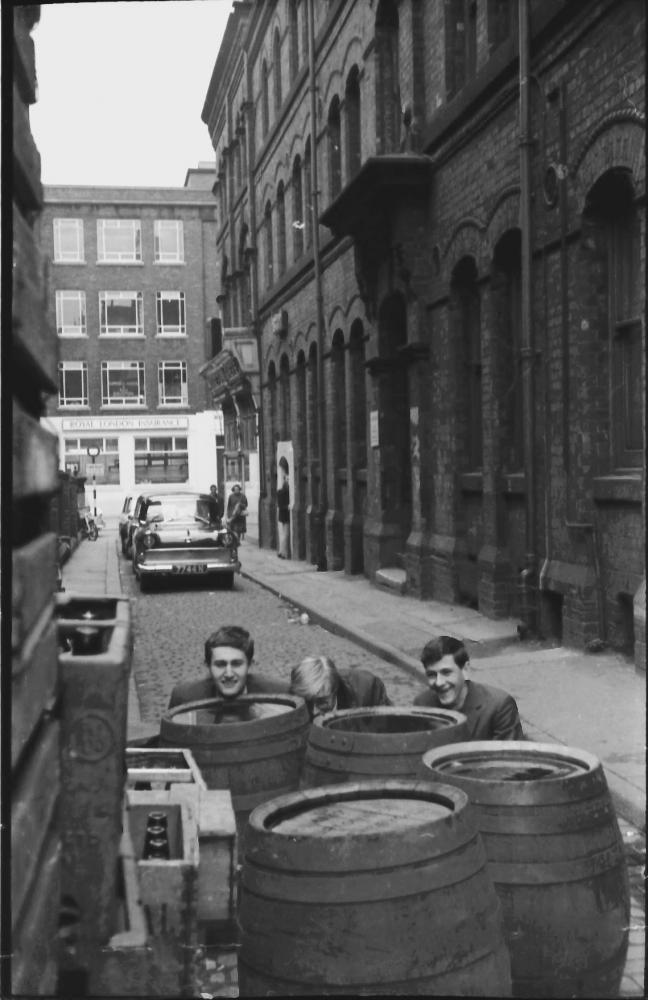 College Avenue 1961 approx
Photo: Keith
Views: 2,427
Item #: 27311
A group of Wigan Art Students taking a brief morning break and the opportunity to "lark about" - they probably had just finished an intensive life drawing session in the "Tech" - their usual haunt was the Bodega for a frothy coffee - I took the photo. Left to right - not that you can see them very well, James? Hurst, Tom Sutton (he was from Leyland} and Malcolm Unsworth from Orrell.
Comment by: Garry on 25th December 2015 at 23:05
Nice photo Keith. The car in the background is a Vauxhall Victor, a real rust bucket like most cars at that time, but this car was top of the league for corrosion.
Comment by: Keith on 26th December 2015 at 12:19
Thank you Garry. Names, unlike the photo are the wrong way around, left to right, Malcolm Unsworth, Tom Sutton and James? Hunt (not Hurst).
Comment by: DerekB on 26th December 2015 at 13:31
You are bang on Garry about the Vauxhall Victor. Went like Weetabix after being rained on a few times. As you say, compared to today all makes corroded badly quite quickly, but this model took Vauxhall in particular a long time to overcome a reputation for serious corrosion.