Photos of Wigan
Photos of Wigan
Album Contents
Album Contents
Wigan Album
Market Street
4 Comments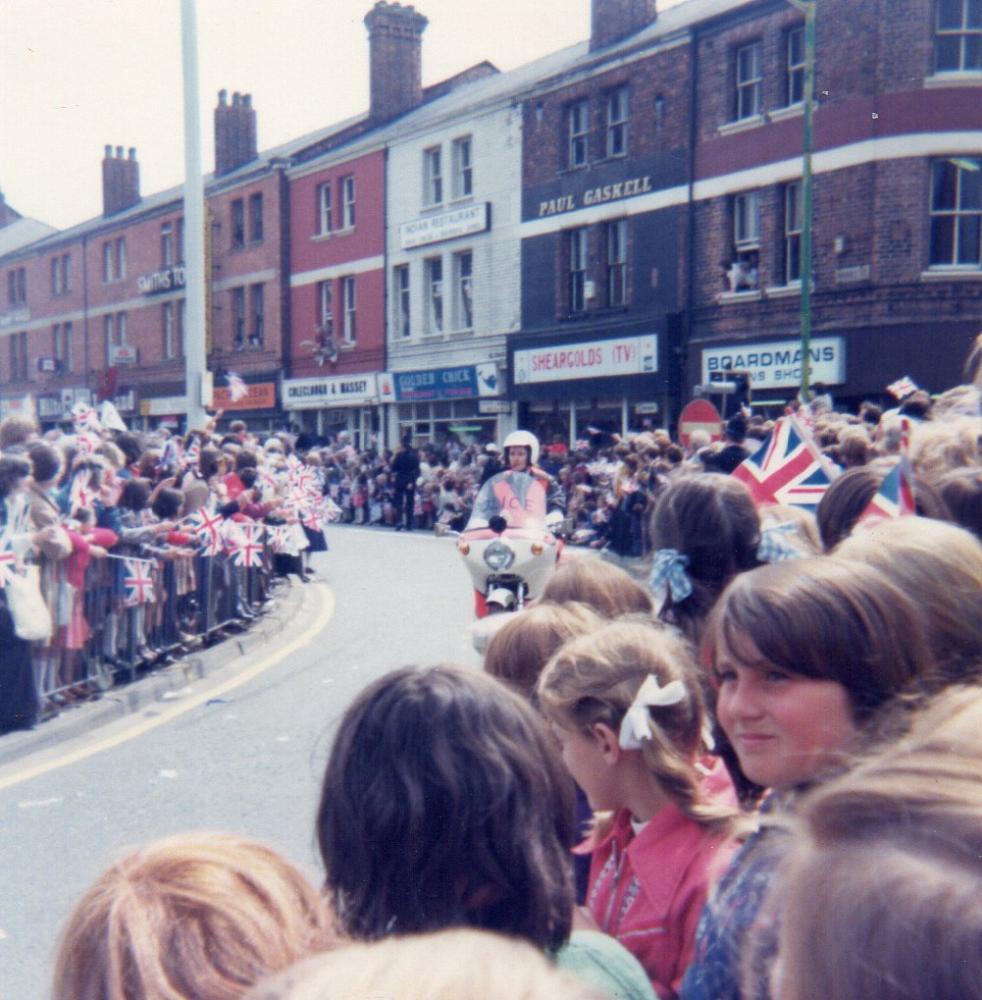 Queen's visit to Wigan 1977
Photo: Aubrey
Views: 2,529
Item #: 25935
View from the Gas Showrooms to Market Street.
Comment by: Ernest Pyke on 31st January 2015 at 10:01
Aubrey; There`s a video of this visit, see:-
https://www.youtube.com/watch?v=2x2urw2Yem8
A pity it`s of poor quality, but it is a record.
There`s also a photo of this visit in Album, Assorted, Royal Visits, 2nd on top row.
See Album, Wigan Streets, Market Street for photo`s taken in May 2003.
The comments on photo #20621 `Happy Palace` are interesting. This is the 3rd on 2nd row on page 2 in Album, Places, Market Street.
Comment by: Aubrey on 31st January 2015 at 10:19
Thanks Ernest, I have now read the comments you mention. I have a few more photos of the Queen's visit taken outside The Orwell. I may put them on eventually.
Comment by: Giovanni on 31st January 2015 at 11:30
I remember a previous visit when Her Madge passed through Landgate nr Bryn in late 60's. I was working local at the time. Employees from Smurfitts also came and watched!! I swear she gave me the thumbs-up!! LOL
Comment by: Albert. on 1st February 2015 at 15:33
Is someone claiming to be in distress. It would appear that the union flag's narrow white band, is where the broad white band should be. A minor point on such a joyous occasion.