Photos of Wigan
Photos of Wigan
Album Contents
Album Contents
Wigan Album
Wallgate
7 Comments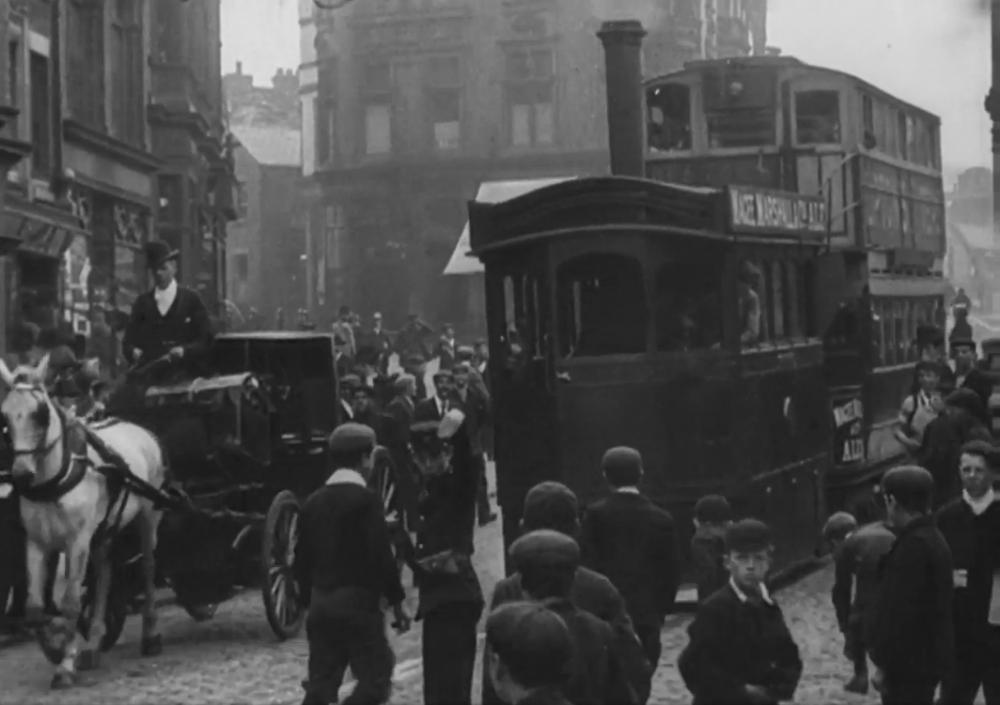 Steam Tram Wigan 1902 Wallgate
Photo: Keith
Views: 2,248
Item #: 25875
In 1902, the Corporation took over the steam tramway routes operated by the Wigan and District Tramways Company and converted these to electric power and according to my family folklore my great grandfather, James (Scottie) Gorrie, was one of the first to drive an electric tram in Wigan.This one seems to be steam powered but I'm no expert, it dates from 1902 and again this is a still I've recorded from part of the Mitchell and Kenyon collection - an amazing visual record of everyday life in Britain. You can access these films and see them in full, by putting "Wigan 1902" in your search engine. The films on DVD are for sale.
Comment by: Aubrey on 14th January 2015 at 21:05
Keith,
Keith,
You have now disclosed the source of this set of photos, nevertheless you deserve credit for putting these on Wigan World. Thank You, they are fantastic.
Comment by: John on 14th January 2015 at 21:16
There must be more photos like these to capture old wigan
Comment by: Keith on 15th January 2015 at 09:08
There may well be more pictures like these to capture old Wigan John, in the meantime I'm sure I, and others, will "keep looking".
Comment by: Keith on 15th January 2015 at 13:06
Pleased you like them Aubrey, as I do. I did mention with the first one I posted they were from a film archive. I doubt if better quality photographic images of Wigan's environment from over 100 years ago exist, even though they are stills from a film. They are free to watch on any computer provided it has internet access.
Comment by: Albert. on 15th January 2015 at 14:13
Is this part of Wigan Wallgate more,or less the same in appearance now, as it is, depicted in this photograph? Various parts of Wigan seem to have changed a great deal,from how we knew them, in the 50s,and 60s.
Comment by: ann21 on 15th January 2015 at 20:01
Great photo Keith. Looking at these photos of 1902, were there any women living in Wigan then.
Comment by: Keith on 15th January 2015 at 21:51
Hi ann21, I suspect there were just as many women as men living in Wigan at this time but both Mick and myself have tried to explain their absence from the town centre, in other Wallgate photos I've posted on this page, whether it was a celebratory event or just another working day.