Photos of Wigan
Photos of Wigan
Album Contents
Album Contents
Wigan Album
Market Place Wigan 1964
6 Comments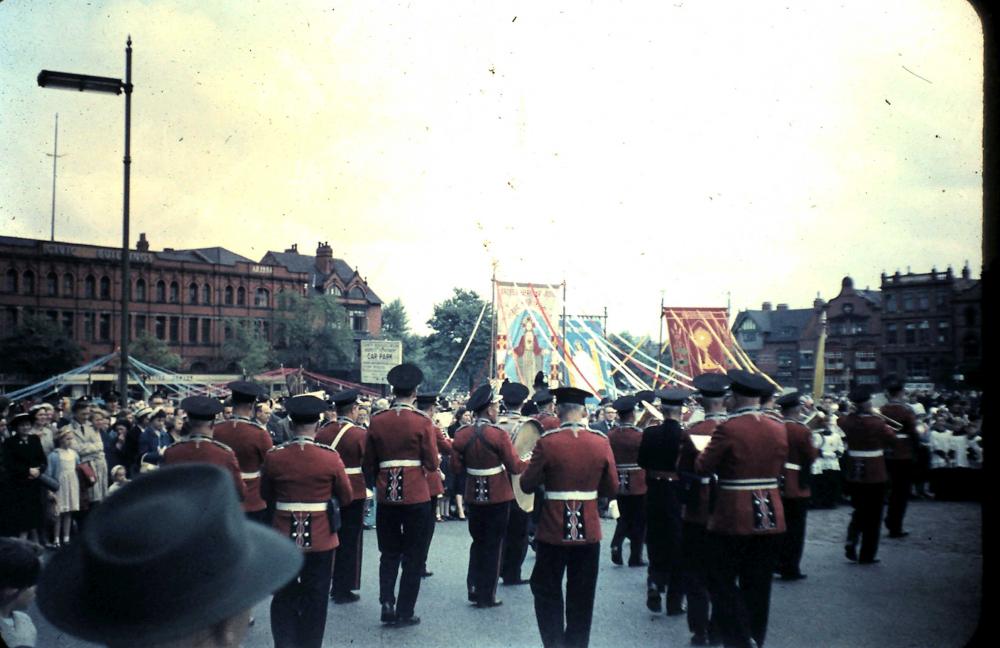 Market street area 1964
Photo: Andrew Hodson
Views: 2,140
Item #: 25241
Church walks in the Market Street area. I don't know the area well, but it looks like the buildings on the left have been lost.
Comment by: Andrew Hodson on 11th June 2014 at 09:21
The buildings on the right rather!
Comment by: t on 11th June 2014 at 11:23
this is the old market square andrew, where morrisons is now. superb pictures by the way, andrew, brings back so many memories.
Comment by: ann21 on 11th June 2014 at 12:50
What a day Whit Monday was. Not just for Catholics, everyone joined in. Chairs set out all along the routes and pubs open early morning.
Comment by: Tommy on 11th June 2014 at 15:54
Ann21,right about Puds & no bother not like today 2 pints the idiots want to take on the world.
Comment by: Margaret Wall on 12th June 2014 at 10:04
We went to St Williams at Ince so we didn't walk with the Wigan churches, we had our own. This was still a big occasion though and we always carried our chairs to Darlington Street to watch the spectacle. These are a great set of photos bringing back lots of wonderful memories.
Comment by: Art on 13th June 2014 at 00:55
St Williams was our first job of the walking day season. Whit Sunday. Followed by St Marys on whit Monday. I was on the front row (Solo Trombone) for Wigan British Legion (town branch) Brass Band....Those were the days...;o)