Photos of Wigan
Photos of Wigan
Album Contents
Album Contents
Wigan Album
Scholefield Lane, Scholes
10 Comments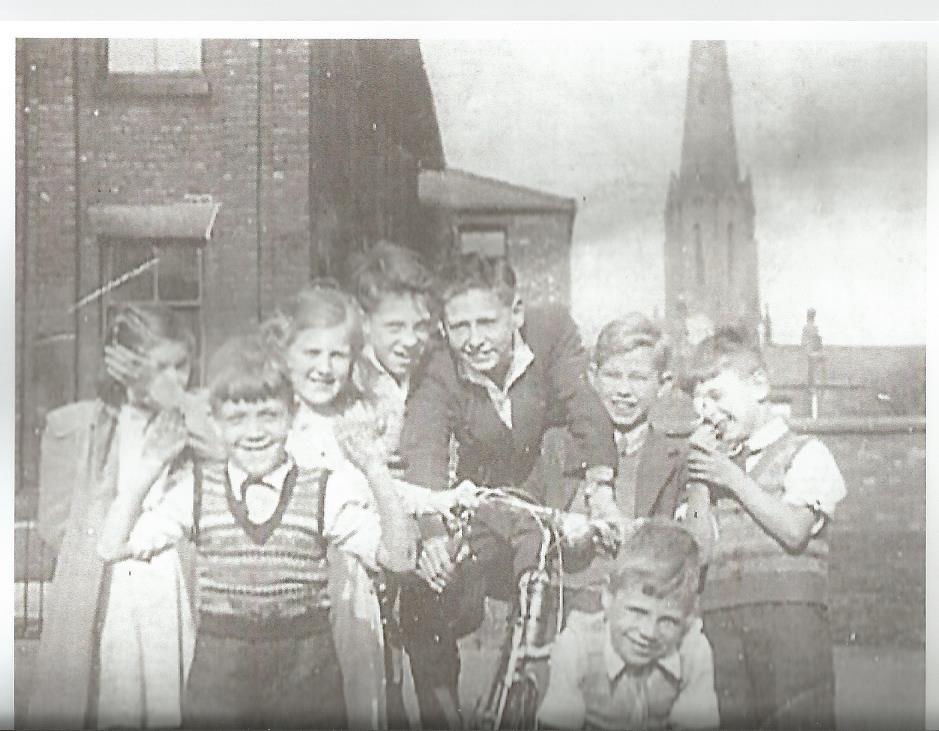 friends and neighbours on Scholefield lane
Photo: Joan Aspey ( nee Rudd)
Views: 2,982
Item #: 25085
Group of friends from Scholefield Lane photo taken near St Catharines school
This appears to have been taken from the end of Leader St. Is it known what the year was when it was taken?
I've changed my mind :-)

It was taken from St Catherine's old school.
Photo taken from top of Chancery Street looking towards St. Catharines old school. The year would be approx. 1952.
Thanks Joyce. I could know some of those kids as I was brought up in the area and a few do look vaguely familiar.
Comment by: Frank on 5th April 2014 at 13:23
Paul Yates, front left with hands held up?
Paul Yates is the one with his hands held up, his younger brother Ray is the one at the front on the right and Gordon another brother is at the back next to the lad with the bike. Joan Aspey(nee Rudd) is next to Gordon and Olga Loydd next to Joan. Ernie Morris and Stanley Mather are also on the photo.
Comment by: Joan Aspey(nee Rudd) on 5th April 2014 at 18:14
You seem to have named then all Joyce, except the boy on the bike, any idea who he is. Did you live in Prescott's Yard.
Think the boy on the bike is Kevin Holt. My husband Ray came from Chancery Street. I came from Ince.
Comment by: Joan Aspey(nee Rudd) on 18th April 2014 at 16:03
Joyce
The boy on the bike is Fred Holt not Kevin Holt
Comment by: Olga Norris (nee Lloyd) on 31st January 2016 at 20:15
Despite my face being partially obscured I recognise myself. Lovely to remember old playmates. Regards to all. Olga