Photos of Wigan
Photos of Wigan
Album Contents
Album Contents
Wigan Album
Mawdesley Street Hindley 1923
4 Comments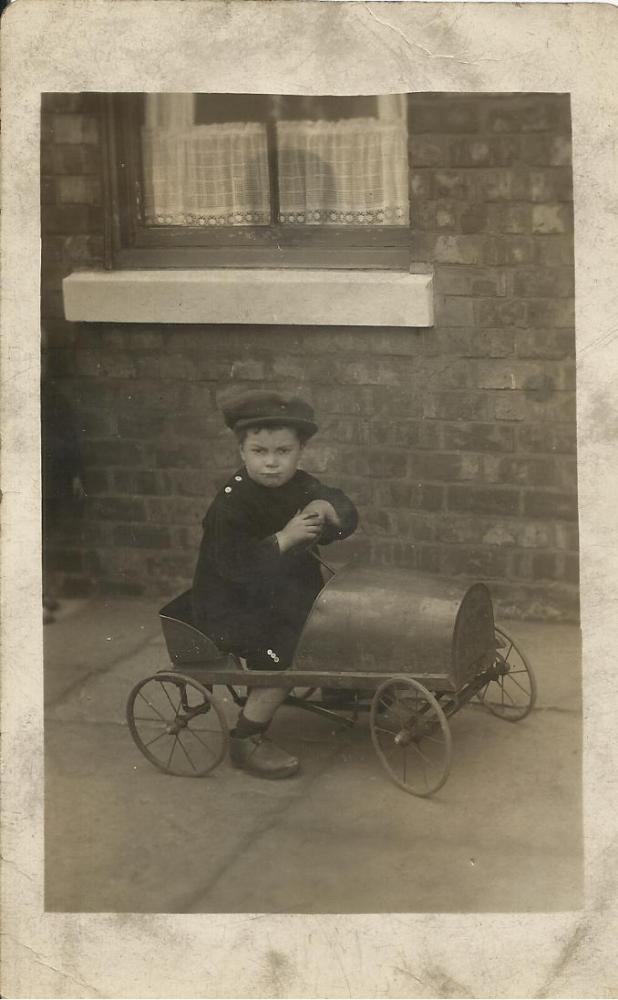 Hindley lad, how's this for a banger
Photo: Walter Southern
Views: 1,469
Item #: 25017
What a cracking little car and what about the cap, I'll bet his clogs had to have new irons every few weeks. Photo was taken I believe when this young lad lived in Mawdsley Street, around 1927
Comment by: LDB on 26th March 2014 at 19:26
i bet it was his pride and joy
Comment by: Helen on 27th March 2014 at 08:10
What a wonderful photo & in amazingly good condition. I bet he was a bit of a scamp , careering down the pavement in that car. Bless him.
I inherited a similar car from my brother, I have a pic of me in it aged about 3yrs but it wasn't taken in Wigan or even England so probably wouldn't he able to post it...
Comment by: Den s on 27th March 2014 at 10:01
Walter, this car looks to be in better condition that some of the old Mini's I used to run in the 1970s.
Comment by: mache on 31st March 2014 at 12:45
Still a lot of old bangers in Wigan.