Photos of Wigan
Photos of Wigan
Album Contents
Album Contents
Wigan Album
Marus Bridge
15 Comments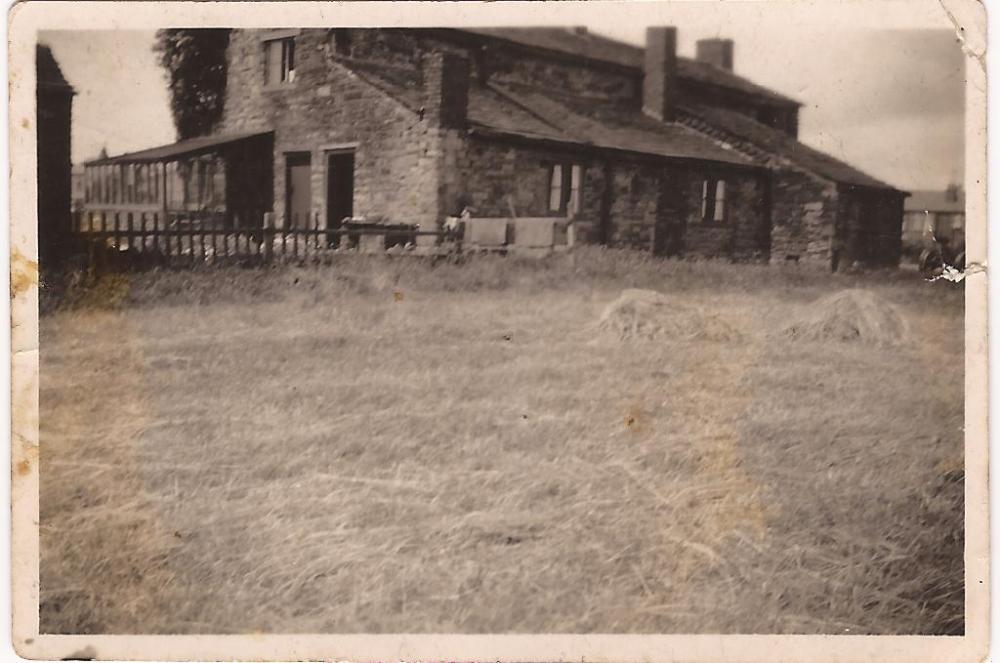 Delph house farm, Marus Ave, Marus Bridge.
Photo: Darren W Wadsworth
Views: 3,833
Item #: 22491
This is the back of Delph House Farm and you can see in was longer then,i think there was a barn on the end(right of the building)the barn was knocked down to make way for Cranfield Rd.
My uncle (Horace Wadsworth)lived there from approx 1970 to a few years back when he passed away.
Comment by: wig on 20th January 2013 at 13:40
Darren are you related to Keith,used to live up clapgate lane,goose green, his mother was a school teacher.
Comment by: Ian on 20th January 2013 at 16:03
Brings back many happy memories Darren.I stayed there quite a lot when i used to knock about with your Howard in the mid seventies.
Comment by: ann21 on 20th January 2013 at 21:00
What a beautiful building. When was it demolished and why.
Comment by: Cathy Bolton on 20th January 2013 at 22:49
According to the 1901 Census there were ten people living at Delph House Farm on census day. John Sharrock and his wife Elizabeth, John's two sons, William and James, and his stepsons and stepdaughters (their name was Taplin) Benjamin, George, Thirza, Lettice, Alice and Hettie.
Fortunately all the other children seem to have moved out by then.
Comment by: Paula on 21st January 2013 at 22:37
I think there was a Keith Wadsworth (Keith was his middle name) living at Tanpit Farm, wife Jean I think.

Was always curious about Delph House farm when I passed it on my visits. Sorry to see it's now demolished.
Comment by: Darren W Wadsworth on 22nd January 2013 at 17:20
Ian.....are you the Ian who lived at whelley or near there?
The name Turner comes to mined !!!!
Comment by: Darren W Wadsworth on 22nd January 2013 at 17:25
I dont think i was related to Keith .cant remember anything about a school teacher.
Comment by: Ian on 22nd January 2013 at 19:19
Yes Darren that's me,how are you doing, long time no see.
The last i heard of Howard he was in the RAF,whats Waddy up to these days?
Comment by: Darren W Wadsworth on 24th January 2013 at 14:51
Ian...im ok ,still live in the area near the Ben Johnson Pub. I've not seen Howard for years...the last time was at his dads (Horace)funeral. Howard sold the house to a builder who demolished the house and is building new houses on the land.very sad. where are you living these days.
Comment by: Ian on 24th January 2013 at 19:08
Darren.. I moved to standish in 83 and i'm still here.
I was driving through poolstock about 12 months ago and thought i would take a look at the farm house (just for old times sake) i was shocked and saddened to see it had been demolished.Like i said earlier i had some good times there It was like being in a different world.Your aunty and uncle always made me feel welcome. Do you still see any of the lads from that time?
The Farm house on Clapgate Lane belonged to Wadsworths. Mrs Wadsworth was a teacher at St Pauls and later they sold Clapgate house and the land and had the bungalow built next door. Their Son Keith lived further up Clapgate Lane in a Semi and sold eggs to the locals
Comment by: James Marsh on 26th February 2013 at 08:20
If you look on Google Maps, street view on the corner of Cranefield Road and Marus Avenue there is a demolished building that only a couple of years ago still stood. It was an old white building which we knew as the Delph House. Could that of been the Delph Farm House. We had to keep visiting it at work as it was marked as a potential dangerous building due to easy access for children.
Comment by: maureen hurley on 21st January 2014 at 23:05
Mrs wadsworth used to be my teacher at pemberton girls school friends of mine live in farmhouse (Barrington)
Comment by: Mark Myles on 22nd March 2015 at 23:44
I used to live at 5 Cranfield, 3 houses down from the cotage and remember Howard and Horace very wel, in fact Horace used to prep Mum's car for it's MOT every year. Darren....didn't you live on Poolstock Lane, a few houses down as you turn left out of Coppice Dr?
Keith Wadsworth was my cousin and originally lived at Clapgate farm and later moved to Tanpits farm both properties of his father John Wadworth married to my Auntie Ellen nee Bradburn and sister to John Bradburn my father