Photos of Wigan
Photos of Wigan
Album Contents
Album Contents
Wigan Album
Abram
5 Comments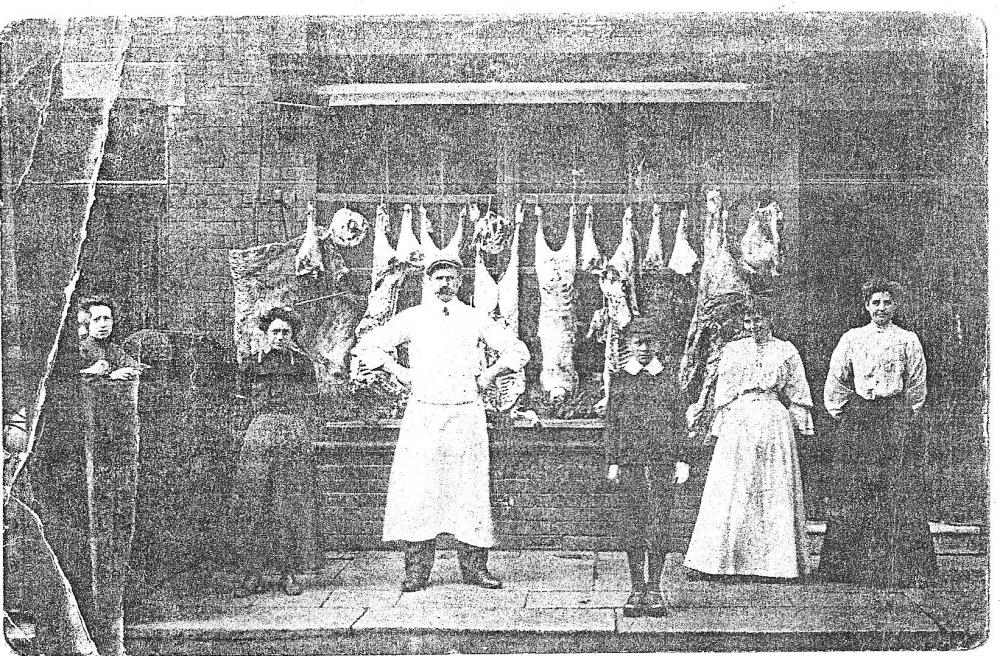 Butchers Shop Warrington Road, Abram.
Photo: Maxine Williams
Views: 3,026
Item #: 22020
This is a scan of a scan, so sorry for the quality of the picture. It is I believe Fred Robinson. The shop is where Havlin's butchers were on Warrington Road (opposite the end of Park Lane). Fred was married to Ann and they had a son called Aubrey who became the butcher after his dad. I think the picrure was taken in the early 1900's - not sure of the exact date though!
Comment by: TomasTom)Walsh. on 27th November 2012 at 09:30
What price Salmonella then,no refrigeration,meat hung outside open to the elements , yet people survived. I read recently that the biggest reason for increased longevity, more so than all the drugs,is hygiene .
Comment by: irene roberts on 27th November 2012 at 09:51
This is great, Maxine. A real bit of Abram History.
Comment by: Mark Calter on 27th November 2012 at 14:21
Higsons had the shop when we lived in Fisher Ave, that was in the early 50s
Comment by: Phil Taylor on 27th November 2012 at 14:57
Aubrey died in the 1950's and the family moved to the Blackpool area.Aubrey's son Brian was a mate of
mine and was in the same class as me at Abram school.Behind the Butchers shop there was as abattoir but I can't remember it being used.
Comment by: Maxine Williams on 27th November 2012 at 17:43
Was talking to Roy Livesey and he remembers the slaughterhouse being used. He said as kids they used to sit and watch what went on!