Photos of Wigan
Photos of Wigan
Album Contents
Album Contents
Wigan Album
LUT transport
9 Comments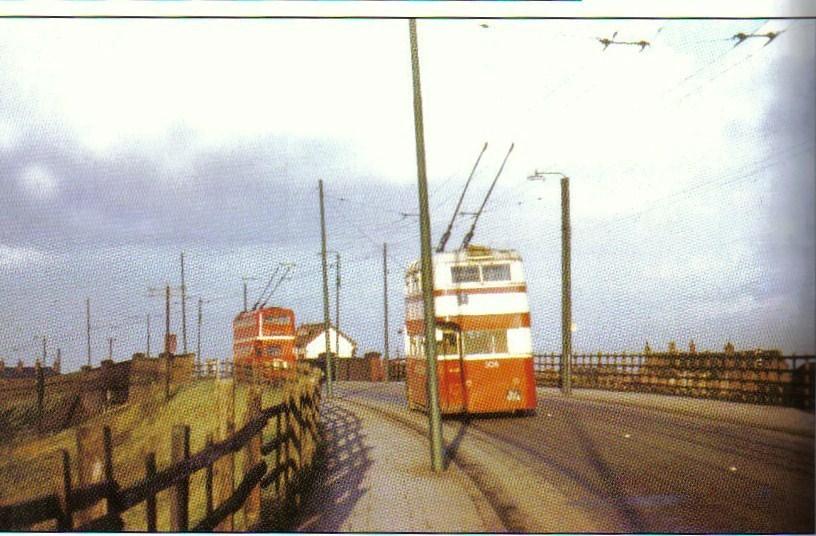 lut transport
Photo: aitch
Views: 2,732
Item #: 21945
A photo showing 2 modes of transport in the early years on Liverpool Road
Comment by: henry7 on 16th November 2012 at 18:14
Brings back so many memories. I used to get the trolley bus from outside the Palace at Platt Bridge to The Bird ith Hand, Hindley, on way back from my Grandma's at Platt Bridge.
Comment by: Stuart on 16th November 2012 at 18:55
The nearest trolleybus belongs to St Helens Corporation with the farther one belonging to South Lancs Transport (which was a subsidiary of LUT) and both look like they are heading hot Hindley then Atherton.
It does bring back memories... of aitch posting the same pic last December.
Comment by: Garry on 16th November 2012 at 19:46
Brings back memories AGAIN Aitch, but they ARE the same modes of transport, Trolly buses!
Comment by: dave© on 16th November 2012 at 22:01
There's still a small brick building adjacent to Southworth House in Hindley Green behind the bus stop. In the trolley bus days, I think it was used to provide power to the overhead wires, the initials SLT are fashioned in brick.
Comment by: aitch on 16th November 2012 at 22:27
Apologies if I have published this picture previously, but you can put that down to my age, at nearly 74 I think I am allowed a little leeway, but I wasn't thinking only of the trolley buses, but Hindley South railway station straight through the centre of the shot
Comment by: ststephens97 on 17th November 2012 at 10:24
what year would this have been? My guess would be 1950??
your'e doing a good job aitch, iv'e enjoyed all your pics keep em coming.
Comment by: aitch on 18th November 2012 at 10:09
I worked at a garage in Bickershaw lane in 1954 and for a while went on the trolleys terminating in the area behind were Iceland is in Platt bridge