Photos of Wigan
Photos of Wigan
Album Contents
Album Contents
Wigan Album
Crawford Street, Wigan
8 Comments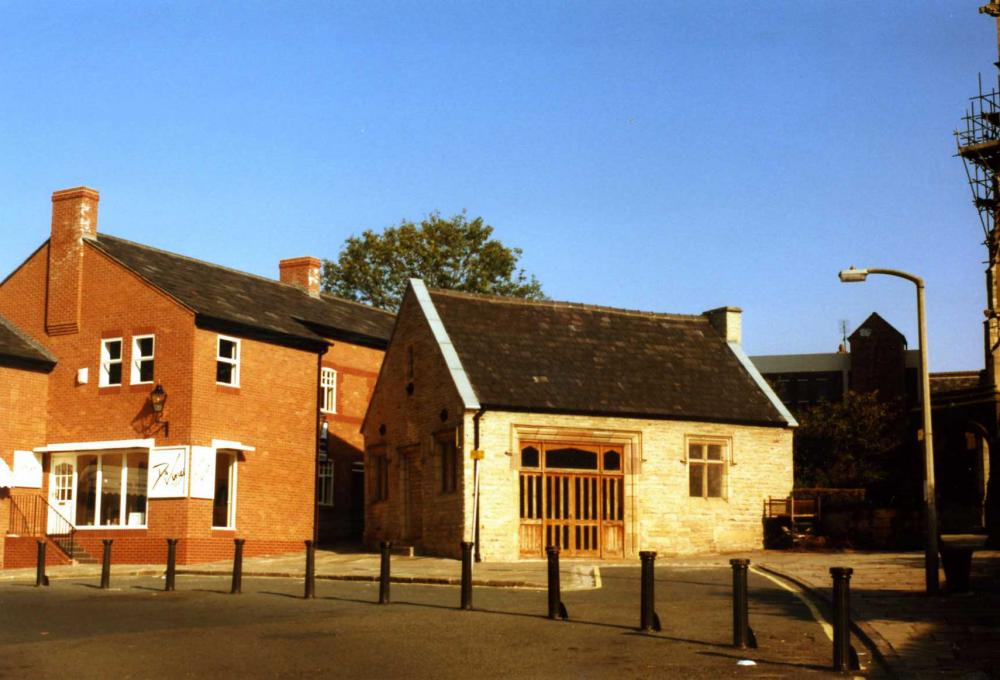 The Old Police Garage
Photo: Stuart
Views: 3,527
Item #: 21862
Taken late 80s, early 90s.
Comment by: Brian B on 10th November 2012 at 17:33
The original Blue Coat School.
Comment by: Albert. on 10th November 2012 at 18:57
Stuart. When was this the police garage? The only one I can recollect,is the one in Darlington Street, on the east side of Chapel Lane. That was in the fifties, or was this garage for the Wigan Division, of the Lancashire Constabulary?
Comment by: AP on 10th November 2012 at 19:23
Another pic, and some discussion of this here:

http://www.wiganworld.co.uk/album/photo.php?opt=2&id=4819&gallery=Bluecoat+School%2C+Wigan&offset=0
Comment by: Stuart on 11th November 2012 at 11:33
Lancashire Constabulary used it up to 1974. They had a small police station in Crawford Street in the court building and the garaged their vehicle here. The garage in Darlington Street was the Wigan Borough police garage.
Comment by: linda massa on 11th November 2012 at 14:09
The 'small' police station referred to at Crawford Street was the County police station (I worked there). Down King Street it was the Borough.
Comment by: Al.C. on 12th November 2012 at 09:59
I think the fire engine was once stationed in this building many years ago, Wigan Parish Church had a charity shop in there earlier in the year.
Comment by: linda massa on 12th November 2012 at 11:56
I think this photo is opposite the old County police station on Crawford Street. If you go to street scenes for Crawford Street I am sure the police garage was through those gates.
Browsing through I have come across Stuart's photograph. Although time has passed since it appeared in Street Scenes, I am moved to submit a comment.

I was stationed at Crawford Street for a period in 1959. At that time it was the Divisional Headquarters of the Wigan Division of Lancashire Constabulary. The building was purely an administrative headquarters for the division, and was co-located with the old Wigan County Magistrates Court, and was within the jurisdiction of the excellent Wigan Borough Police. There was a small number of unmarked police vehicles based at the headquarters, and the police garage was located immediately on the right when the courtyard at the rear of the building was entered through the large double gates on the corner of Crawford Street immediately opposite the building in Stuart's photograph. The officer in charge of the vehicles and staff at that time was Sgt Charlie Burroughs, and he was ably assisted by Constables Johnny Walmersley, Ted Postlethwaite, and I think two other officers, who's names now elude me. I have no recollection that Stuart's building was ever used as a police garage, but it may have been used at some time years before as a fire station.