Photos of Wigan
Photos of Wigan
Album Contents
Album Contents
Wigan Album
Standish
12 Comments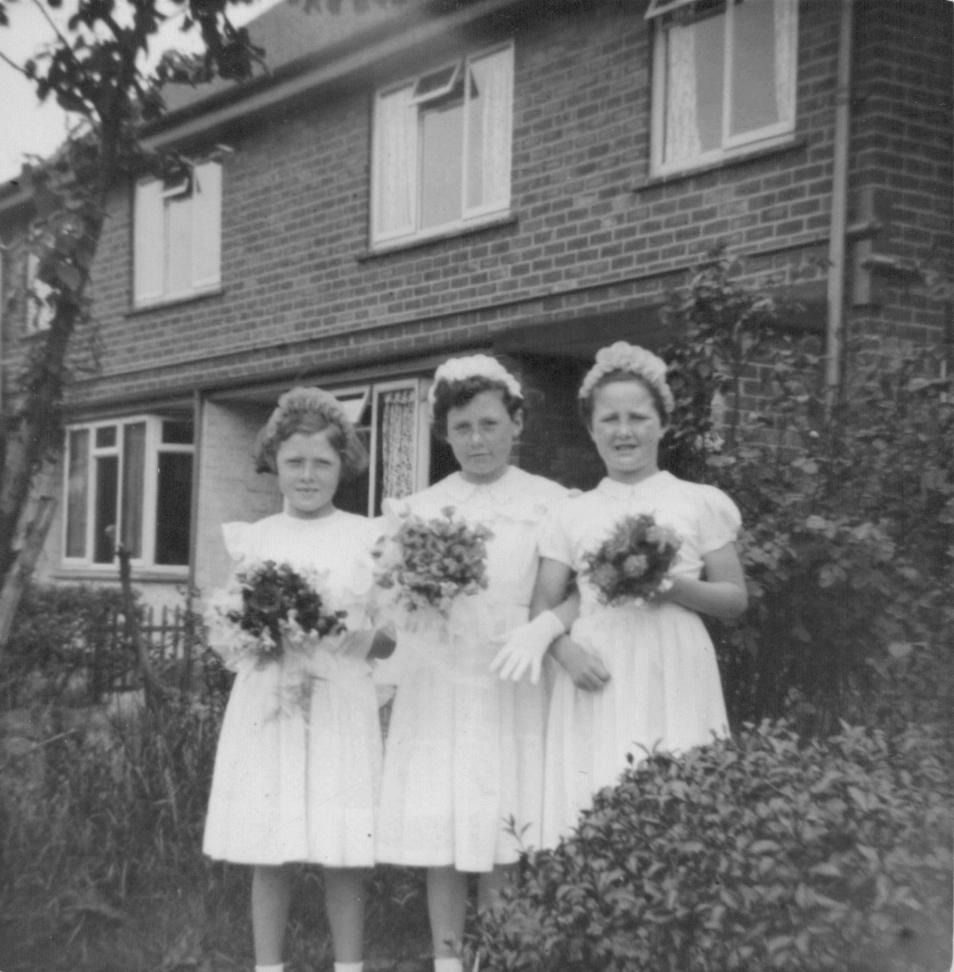 Walking Day
Photo: Peter Worthington
Views: 3,916
Item #: 21076
Langton Avenue ab.1955. From left, Susan Worthington, Janet Worthington, Kathleen Wilding.
Comment by: linma on 23rd July 2012 at 14:47
Three lassies I went to school with.
It must have been Rectory Lane then Shevington
Comment by: alan lad on 29th July 2012 at 21:58
Did the the Cheethams live in the house on the left or was it Fogs ?
Cheethams(Maria, Robert and John)lived on right,1door past Langton Place facing Avondale St.Foggs lived opposite; if you look on photo you will see what looks like a Ford Prefect on the makeshift drive, can't tell if it is parked on Foggs or Jones.
Comment by: alan lad on 30th July 2012 at 21:20
Maria sure she was known as Maureen in our class at school
I went to an all boys school, so can't comment on that one; I will ask Susan when I see her, she may know.
Comment by: Peter Worthington on 1st August 2012 at 15:18
Correction to comment of 30 July: Cheethams was 2doors past Langton Place, 1door was Andrews.
Comment by: Peter W. on 28th August 2012 at 01:33
An answer in reply to alan lad's question of 30/07/2012. I spoke to the girl on the left of the picture, she told me that she always knew her as Maria, but the thing is, Maria is the same age as the girl in the centre, and I can't ask her that same question, because she has gone to a world far away; I tried, Alan lad.
Comment by: alan lad on 12th September 2012 at 19:10
thanks Peter and sorry to hear of the loss,something is telling me Johnny and Maureen were twins .
Comment by: Peter W. on 14th September 2012 at 01:13
Many thanks for your words of condolence Alan. John could have been the twin to Maria, I am not sure. There was Robert, John/Maria, William. Their Father Bill worked at Heinz 57 at Standish, he was a blue collar man. He passed away pretty early in his life, and some time later, Eleanor, the mother, went to live across the road from the Girls School at the top of Wigan Lane/Standishgate.
Comment by: alan lad on 23rd October 2012 at 18:38
peter I asked G Adare who lived in Langton Place was it Maria or Maureen and it appears I am wrong.
Comment by: Peter W. on 29th October 2012 at 01:57
Thanks Alan. Graham lived on Langton Ave. as their front door was on it, their back gate and entrance was/is on Langton Place. How is Graham diddling? OK I suppose.