Photos of Wigan
Photos of Wigan
Album Contents
Album Contents
Wigan Album
Scholefield Lane, Scholes
3 Comments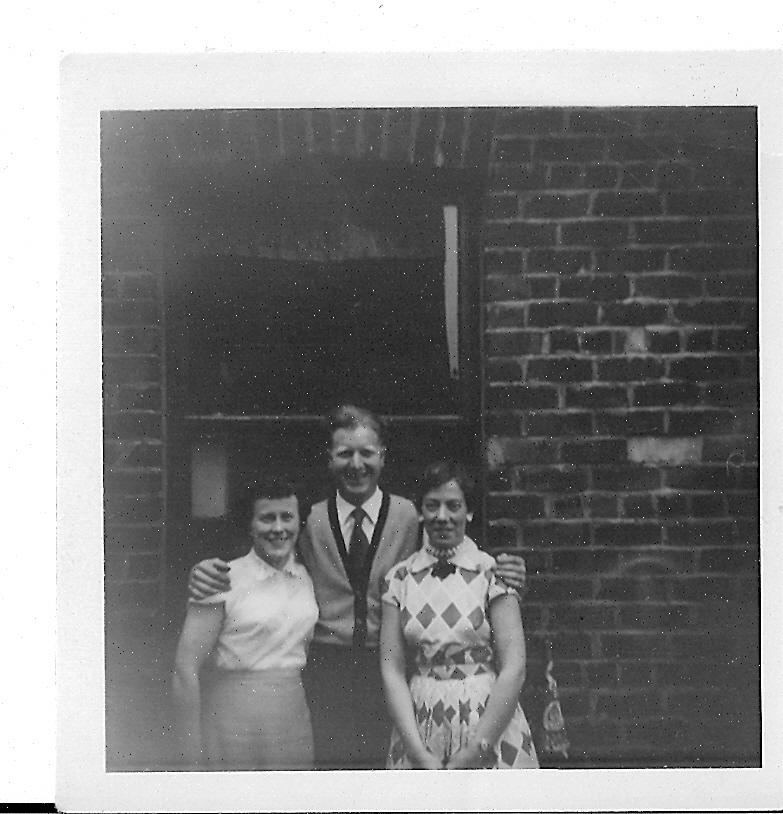 Mum and Dad, Doreen and Alan Hankin and Friend Mildred McCann
Photo: John A Hankin
Views: 2,270
Item #: 20322
Taken at the back of 22 Scholefield Lane, Scholes late 1950s
Comment by: aggie on 3rd April 2012 at 21:37
i remember your mum and dad. ernie and millie lived across from me in molynuex st. i also remember your hankin grandparents. your grandad had a shop on scholes just higher up from platt lane. they sold fireplaces.
Comment by: Jean Jones on 4th April 2012 at 00:36
I remember having to go through your yard to get to the side street where the coalmen and dustbin men came through. Oh those outside loos, no central heating or double glazing, good old day? Erm, not in a lot of ways.
Comment by: JohnAlan on 5th April 2012 at 13:47
Hello Aggie, I'm afraid mum and dad are no longer with us, Dad died eight years ago this week and mum in January this year. If you remeber my Grand parents on my dad's side had five children, Alan (dad), Edna who married Tommy Southern, Ernie who married Millie and lived in Molyneux St for a time, Lillian who married Ernie Hewitt, Billy who married Betty and Olive who married Joe Puckering. Only aunty Lillian and Aunty Olive are still alive, Lillian lives in Marsh Green and Olive in Upper Morris St. Grandma and Grandad lived at 9 Mint Cottage and did have the shop you referred to. When they were forced to leave Mint Cottage in the early 60s my Granddad didn't live long, he loved living in Scholes. Granddad was also friendly with Bill Davies who had a shop on the corner of Dicconson St and Standishgate for many years.