Photos of Wigan
Photos of Wigan
Album Contents
Album Contents
Wigan Album
Stanley Street, Scholes
7 Comments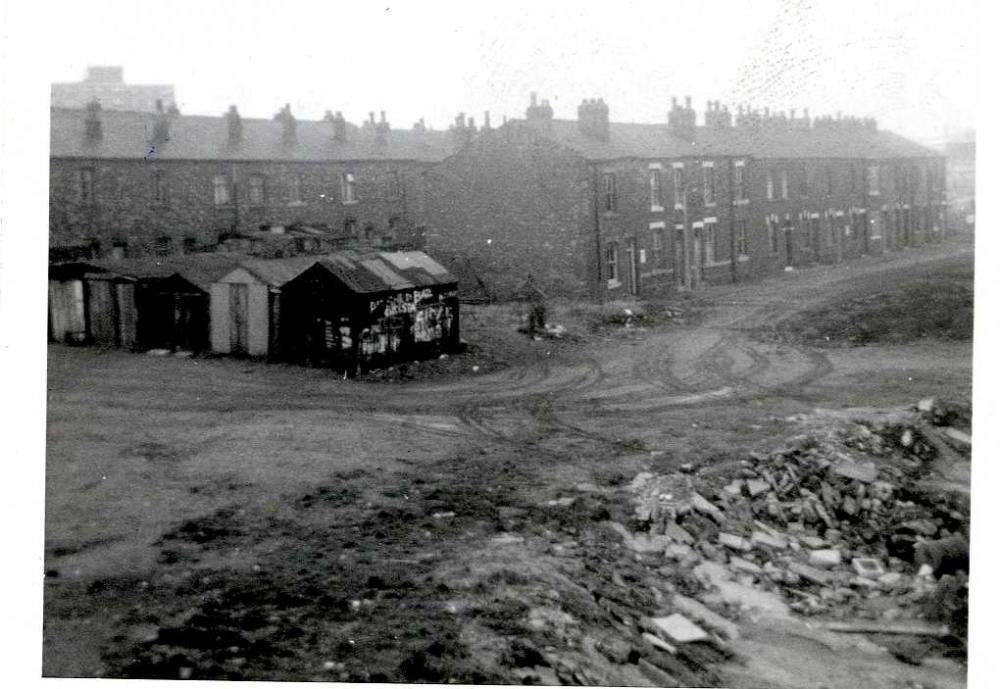 Stanley Street, Scholes
Photo: Scholes Malc
Views: 4,570
Item #: 19677
taken off top of 'Lucky Broo' looking towards 'our street' 27th Feb 1972 -
Comment by: Chris on 21st January 2012 at 10:18
I remember the street well, although I didn't live in Scholes, my uncles parents lived at no 27 and I used to go there often with my aunt when she was courting, they had a rocking chair and as a child I loved to sit on it, brings back some lovely memories.
Comment by: Margaret on 21st January 2012 at 13:04
Where is Lucky Broo? I remember the big sand hole and the little sand hole but not Lucky Broo.
Comment by: davey on 21st January 2012 at 19:13
My cousins used to live in this street and another one in Knowles St. A lot of happy memories for me.
Comment by: jimh on 22nd January 2012 at 00:05
Looks like a view from the top of big sandhole to me Margaret
Comment by: JohnAlan on 23rd January 2012 at 15:11
I used to live in the next street down in Golborne Steet, No 43, Dainty's lived at 41 and Bullough live at 45. My Mum's aunt Nellie lived in Stanley St, as did the Harrisons, Lowtons and the Fairhursts. The pic was dated from the late sixties during the time Scholes was demolished and shows the top part of Stanley St with the bottom part on the other side of Caunce Road and led into Platt Lane. I use to play at the top and in the sandholes. In the foreground and to the left was Jackson's pen which led into Caunce St the pen was surrounded by a high wooden fence painted with black tar. There were three (I think) wooden posts mounted in the ground leading to Caunce St to which we tied our mates whilst playing 'cowboys and indians'. What a waste demolishing all the so called slums and building ne slums, the blocks of flates and town house (upside down houses too. Whole communities were split up and the money could have been better spent modernising the exisitng properties. In those days Scholes was a great place to grow up.
Comment by: jimh on 29th January 2012 at 01:32
Yeesss John,,, I had forgotten about the posts,,,just like big railways sleepers,,,,,brill,,,,ye sa nd you dead right,,,,,(old slums??? for new ones,,butr least the old ones had some charactor,,,,
Comment by: anne taylor formally winnard on 8th February 2012 at 17:10
oh my god a blast from the past i lived in knowles st but us kids had many a great time sliding down the lucky broo happy days