Photos of Wigan
Photos of Wigan
Album Contents
Album Contents
Wigan Album
STANDISHGATE THE 80,S
7 Comments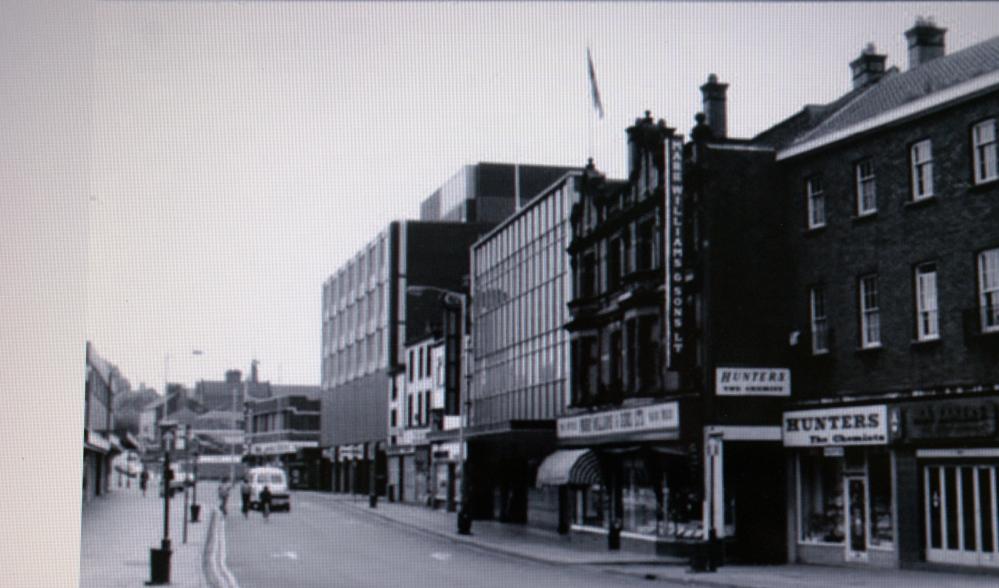 STANDISHGATE
Photo: GEOFF GASKELL
Views: 4,470
Item #: 18856
STANDISHGATE MID 80,S
Comment by: Ronald on 7th November 2011 at 14:06
Early 80's. McDonalds opened in 1983
Comment by: Duncan on 7th November 2011 at 14:13
The old co-op emporium, think it was a discount electrical store in the early 80s, remember buying a radio cassette player there about that time. The Co-op moved out in the early 70s when Wigan Centre Arcade was built.
Comment by: Denise on 8th November 2011 at 20:44
So many happy memories looking back,I remeber the old Co-Op, and my mum buying a twin tubb washing machine from there on 'HP', and buying our clothes from 'C&A's'.also Clarks Shoe Shop was accross the road.
Comment by: Carol on 10th November 2011 at 15:56
I walked this route going to the Convent. I still remember the distinctive aroma of the butchers.
I used to work at Mark Williams the butchers earned a maximum of £4 for a 5 and a half day week and it was work work work 1968 start of my working carear
Comment by: philip hill on 3rd July 2013 at 21:47
is that tiffanys in the distance on the right.
Comment by: dave green on 11th November 2014 at 13:27
the electrical retailer was trident.i worked there in about 1980