Photos of Wigan
Photos of Wigan
Album Contents
Album Contents
Wigan Album
Marus Bridge
11 Comments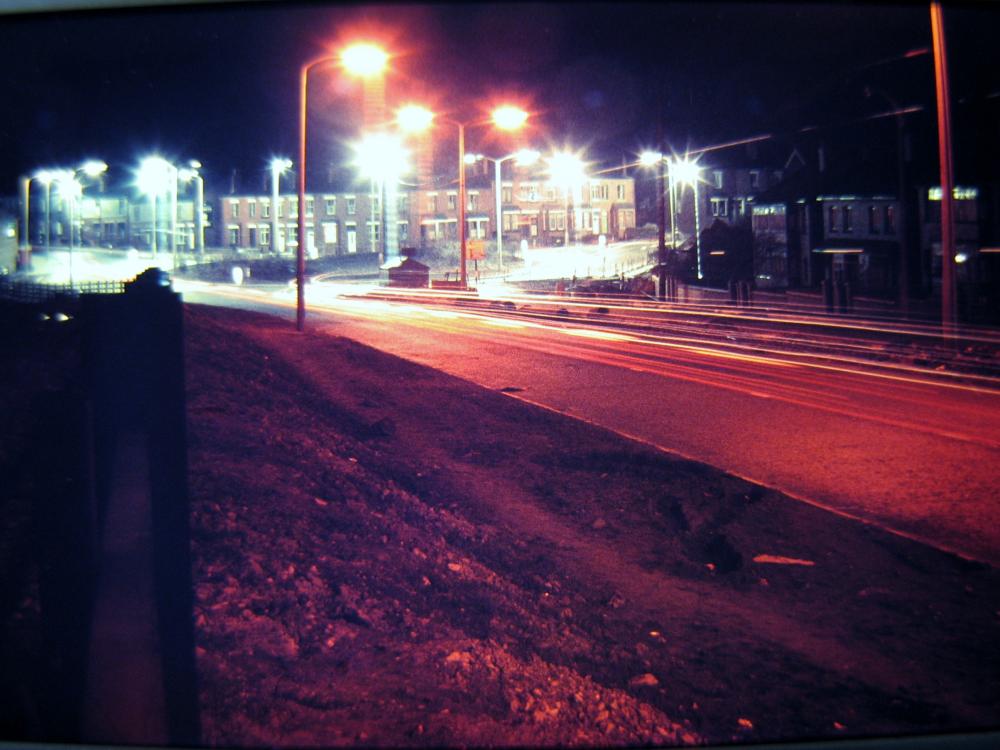 Marus Bridge Island at night circa 1963
Photo: Roger Whistlecroft
Views: 3,706
Item #: 18617
Taken at night, circa 1963
Comment by: John on 6th October 2011 at 19:34
Must have been after 1963 Roger - the dual-carriageway wasn't built then.
Comment by: Roger Whistlecroft on 6th October 2011 at 21:45
The picture was taken in 1963, I think you will find the duel carragway was open then just before the M6 was completed to take traffic from the slip road
Comment by: bob on 6th October 2011 at 21:49
And that type of street lighting
Comment by: Baldylocks on 6th October 2011 at 21:54
Good photo & it hasnt changed much since this pic.
was it possibly taken in the very late 1960s??
I might be wrong but wasnt this bit made into a dual carriageway to coinside with the construction of the M6 J25 link road?.
Its just a guess & i might be wrong.
Comment by: Catherine on 7th October 2011 at 00:50
That's where I was brought up. I would say that was the early 70's.
My brother was killed in a car accident on the island, Sunday, June 14th 1964, at 6pm,after coming of the motorway.
Comment by: wigan3 on 7th October 2011 at 12:33
I would have to agree with Catherine, early to mid 70's. I used to walk to Marus Brige middle school, past the island, from Carr Lane.
Comment by: harry barrow on 7th October 2011 at 14:50
In 1964 the duel carriageway with the yellow lights, came from the motorway to the island, and from then, on round the island to the old single lane roads with the old white lights.The duel carriage through to the town came later.
Comment by: Roger Whistlecroft on 7th October 2011 at 15:10
There seems to be a controvesy over when this was built. does anyone remember the old church and graveyard at the bottom of Clapgate Lane opposite yates chippy.
Around 1957 this church was demolished,and the old school, the graveyard was surrounded in high hoardings so you couldnt see in side even off a double deccker bus and all the graves were removed to another location, this was in preperation for the new road which now runs over the old graveyard, Construction must have taken about 4 years, so I think this road has been open far longer then most remember
Comment by: Tony on 7th October 2011 at 23:16
Absolute: great pic. I would say about 1966, New street furniture ie, street lamps! Look to the right of the picture, an old concrete lamp, not in use. Same would have only been placed in the 50's. I rememeber, Wigan Lane and Ormskirk Road having new 'concrete' lamp standards to this standard,at this time.
Comment by: anoo on 8th October 2011 at 00:35
Roger: You will find some discussion of this on the 'places' message board on this site. It's within a thread entitled 'Vinegar Works'.