Photos of Wigan
Photos of Wigan
Album Contents
Album Contents
Wigan Album
Aspull
6 Comments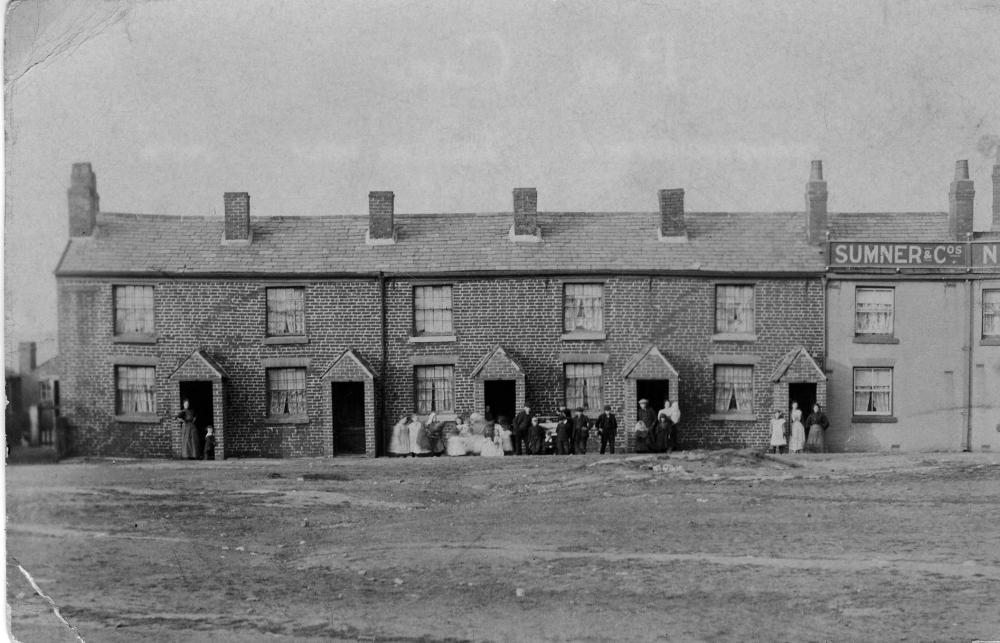 Bolton Road Aspull
Photo: Mick Langton
Views: 5,278
Item #: 17492
Bolton Road Aspull, I'm guessing around the turn of the century. Written on the back of the photo "Bolton Road. Row at top of Old Fold. Pear Tree on extreme right" The pub has long gone and also the house on the far right but the four remaining houses remain. My wife's 89 year old aunty still lives in one and I thank her for the loan of the photo.
Comment by: winder on 5th April 2011 at 20:13
Excellent photo, Mick. I've found the remaining cottages on Google Street view, you can see the new gable end where the fourth cottage is.
Tell your Auntie thanks for the pic.
Comment by: christine singleton. ne walker on 27th August 2012 at 14:59
just want to know does anyone remember my dad his name was allan walker he lived further down he lived in the house that stands on it own .he had a brother jimmy and a sister janey .he lived there till he got married and went to live in hindley .it would be nice to know if sombody rememberd him .christine
Comment by: Im linda rutter ne HULME on 2nd October 2012 at 21:40
I REMEMBER AN OLD FOLD ROAD IS THAT THE SAME ONE WHO IS YOUR AUNTY I MAY KNOW HER A MARGARET BARTEN LIVED NEAR THERE HER SON AS aSPULL DOMESTICS MY AUNTY PHEOBE wINROW LIVED NEAR THERE HER SON Alan lives down Bolton rd he was a builder Mick is your aunts name Alie langton i think they once lived on Balcarries rd
To: Linda Rutter (nee Hulme)
I'm curious to know if you think we may be related at all? My dad and his sisters were born and lived in Aspull for some years.
my Grandad Samuel Langton came from Aspull , have you done you Family tree Mick?
The Pear Tree Inn - what a find and many thanks Mick. My researches suggest that Sumner & Co. of Haig was the owner of the pub building. However, my great-great grandparents lived at the pub - Elijah and Mary Taylor (Nee Pendlebury) - at the time of the 1871 census in which Elijah described himself as Publican and Grocer. It would be great to hear from you, Mick. I have some slight history of the pub.