Photos of Wigan
Photos of Wigan
Album Contents
Album Contents
Wigan Album
Market Street Wigan around 1964
9 Comments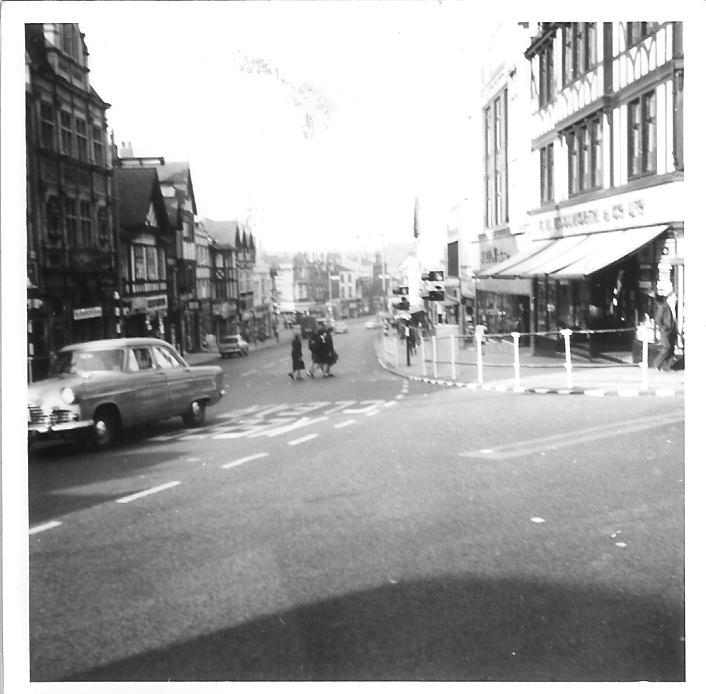 Market Street ?? Wigan around 1964
Photo: anita maijer-schrot
Views: 4,145
Item #: 15027
..not quite sure if this is Market Street..photo was taken around 1964 by me when visiting my pen-friend Kathleen Speakman in Wigan..
Comment by: watchalot on 13th June 2010 at 11:14
standish gate corner of station rd woolworths on right
Comment by: Gerry on 13th June 2010 at 11:14
This is Standishgate in Wigan Girls I hope you enjoyed your trip
Comment by: Margaret Wall on 13th June 2010 at 11:18
Anita, all your pictures are lovely. This was taken from the top of Station Road, looking down Standishgate and with Woolworths on the right.
Comment by: josie pennington nee beckett on 14th June 2010 at 02:03
loverly pic anita,cant get enough of them ,anymore ?7oypz
Comment by: josie pennington nee beckett on 16th June 2010 at 21:08
i got my engagement ring from station rd , peter james jewellers now grand arcade.
Comment by: Gerry on 18th June 2010 at 09:55
Josie, We got an engagement ring from your sister Pat when she worked at Wiers next to Burtons. She was sworn to secrecy and bless her she never said a word.
Comment by: christine on 3rd July 2011 at 14:32
Ah memories eh?How great was Wigan then? The town went to pieces after the closure of Woolworths.It is becoming a ghost town now because of the white elephant aka The Grand Arcade.What a serious waste of money when the Galleries is 3 quarters empty and has been for years, and the outdoor market is almost non existant. And how about some decent toilets at the Library St end of town, instead of pavement cafes??...I'm sorry but it makes my blood boil
Comment by: christine on 16th September 2011 at 15:44
i agree wot a waste of money on the new galleries,it should hav been spent on doing the shops up,where Index was, all the shops r all shut in there, wot a waste
Comment by: alanm on 23rd March 2013 at 02:53
How did you manage to get a shot without 6 old codgers leaning on the Woolworth's railings. My Dad used to point them out to me as an example of idling. Now I'm an old codger myself.