Photos of Wigan
Photos of Wigan
Album Contents
Album Contents
Wigan Album
Poolstock Lane, Worsley Mesnes
9 Comments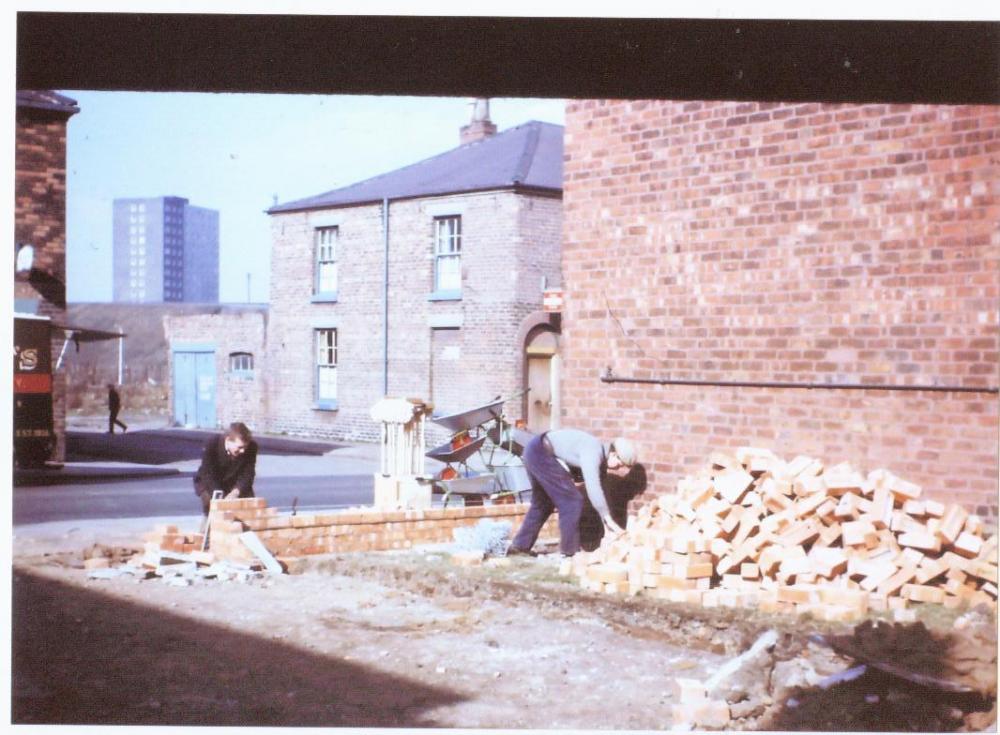 A tower of wheelbarrows
Photo: Catherine Bolton
Views: 3,694
Item #: 12347
In this picture, extreme right, you can see the corner of newsagent's (still there!), and after the opening, the 'outdoor'.
The railway embankment was still there and one of the three blocks of flats on Worsley Mesnes North.
Comment by: John on 29th October 2009 at 18:13
A couple of cracking pics Catherine.
Comment by: trewyth on 29th October 2009 at 18:28
Would that be a Holland's van on the left delivering to the chip shop?
Comment by: Cathy B on 29th October 2009 at 19:47
You're right!
I'm sorry, I don't remember, but John says that would be the chippy with the Hollands van outside, then, going further to the left, the post office, a couple of houses, then the newsagent and then the Bold on the corner of Clifton Street.
Has anyone got a picture of Mr and Mrs Pugh's shop?
Comment by: trewyth on 29th October 2009 at 20:23
Was Mrs Pugh the lady who had the post office or the grocers on the corner of Poolstock Lane and Snowden Ave?
I'm trying to remember the name of the people who had the off licence. It'll come to me.
The Bateman's had the chip shop until about 1956.
Comment by: dave on 29th October 2009 at 22:01
slaters had the off license, followed by causeys
Great pic, my Mum used to have the chip shop opposite kays, Her and her 2 sisters used to run it, they were Kathleen, Mary and Joan .
Comment by: teresa henry on 2nd November 2009 at 20:55
keith and sheila henry, my in laws, used to own the newsagents up until 2003. pughs is what now is the bookies.
Comment by: Julia on 5th June 2019 at 22:58
My mum used to work in the chip shop. Would have been early 60's.
We lived in Clifton street. Great to see these old photo's.
Curious as to who owns the old newsagents now it would make a lovely small business ,I used to go there for sweets on the way home from school it must of been empty a good few years now