Photos of Wigan
Photos of Wigan
Album Contents
Album Contents
Wigan Album
Poolstock Lane, Worsley Mesnes
5 Comments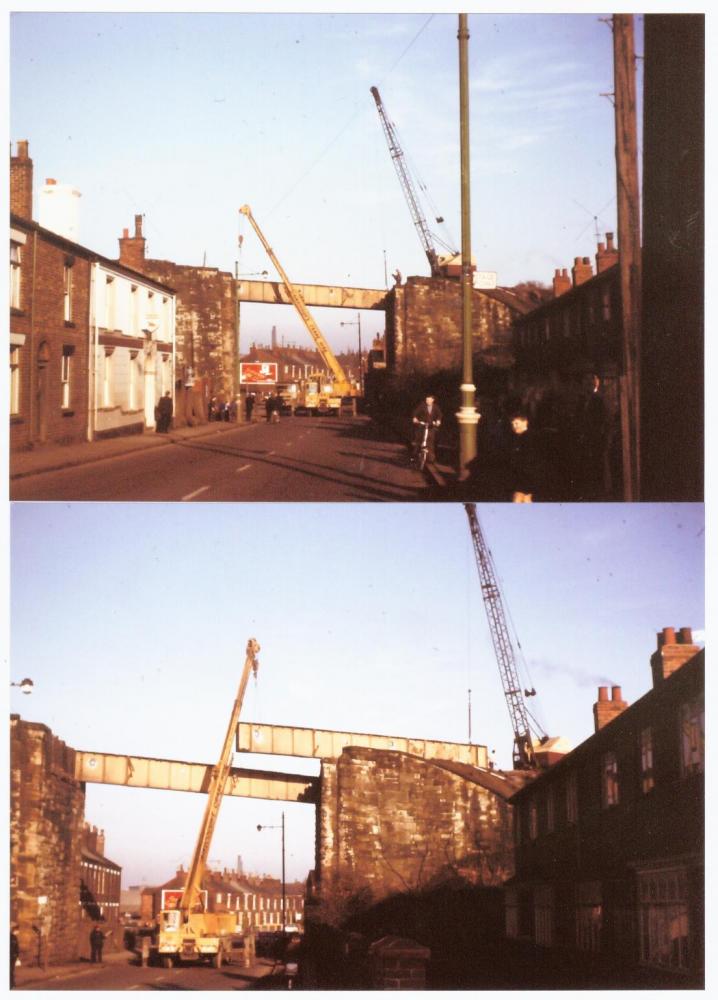 Tippings Bridge
Photo: Catherine Bolton
Views: 5,137
Item #: 12273
This kept them busy for a while.
Comment by: sandra webster on 21st October 2009 at 23:33
Do you have any other photo's Catherine ... this brought back memories ... waiting for the twenty past eight turn around bus to go to school ...
Comment by: Jim Latham on 22nd October 2009 at 11:24
I can't be sure of the date, but I've got an idea it was 1972. I remember the 20 past 8 turn round as well. Also the houses at the side of the Tippings Arms (re-opens next Tuesday) Lyons paper shop was there too. Does anyone know when the new road will be built? It will follow the line of the old railway, so we'll need a new bridge.
Comment by: John on 22nd October 2009 at 14:16
Great pictures Catherine, I remember the bridge well. We used to climb over the wooden fencing to get to the embankment to go fishing on Scotsmans in the early 60s.
Comment by: Bri on 6th November 2009 at 01:28
Dad told me about this old railway, glad to see it at last, knew it crossed the road but thought it might of been a level crossing. There must of been an awful lot of earth to shift to get it level again i think! Would love to see a picture of the connecting bridge that croosed Warrington Road further along. Does anyone know if pictures exist?
i also remember tippings bridge cathrine and the trains
going over it good pictures nice to se it again