Photos of Wigan
Photos of Wigan
Album Contents
Album Contents
Wigan Album
Ashton carnival
11 Comments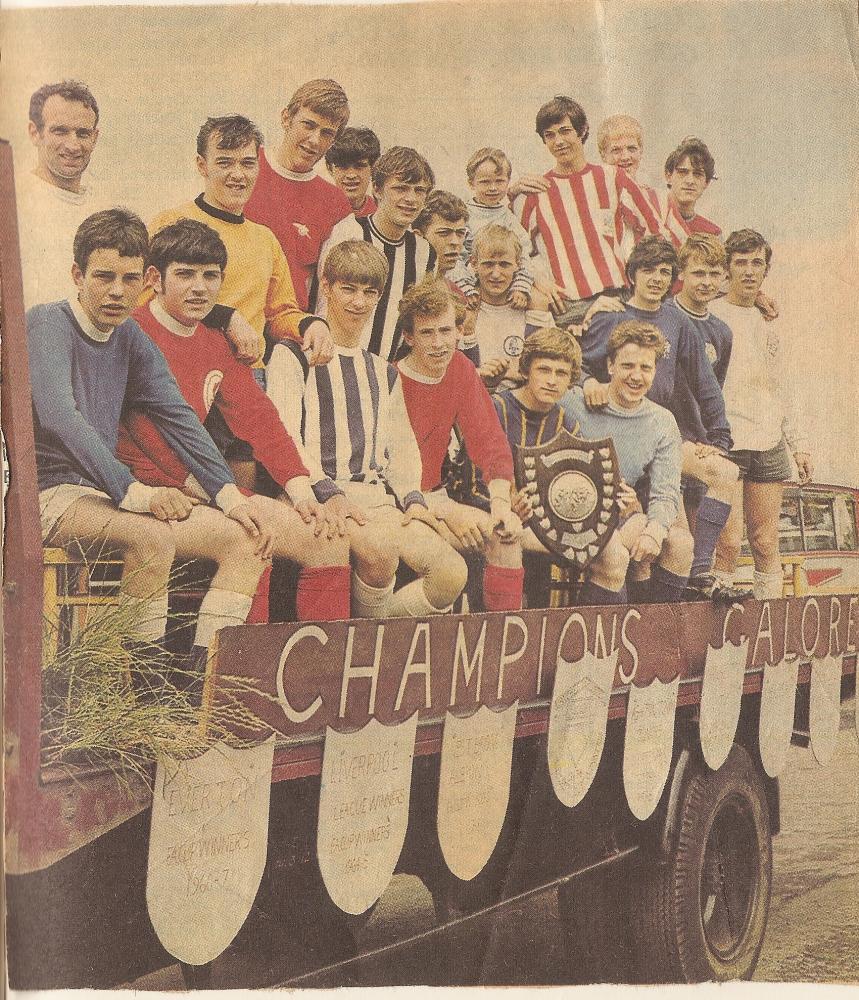 Ashton Town carnival float
Photo: peter mortel
Views: 4,620
Item #: 11678
Young players in football shirts
Comment by: Dave Le on 1st September 2009 at 22:46
only recognise dennis bolton in yellow shirt.
Comment by: peter on 1st September 2009 at 23:03
frank hitchen, brian mckenna, alan prescott, graham allen
Comment by: Dave on 1st September 2009 at 23:19
Is that Pat, front row, 4th from left?
Comment by: John Davies on 2nd September 2009 at 11:39
The one in the light blue shirt at the front looks like David Glaze from Brocstedes.
Comment by: bicky on 2nd September 2009 at 19:34
Back row, L/R myself Frank hITCHEN,thanks for remmembering me peter, Dennis bolton,front row Pat doony, david glaze,I only know 4 just yet. [ title young players I was about 10 years older than the rest]
Comment by: tom on 3rd September 2009 at 16:37
is that Frank Picton front row right
Comment by: tony j on 3rd September 2009 at 22:03
fireplace is there with his man utd shirt on !!
Comment by: pat on 8th September 2009 at 09:07
Stephen Wadsworth and Brian McKenna.

Bottom row first and second from the left.
Ashton Town Football Club wearing Division 1 Shirts
Back Row: Frank Hitchen, Denis Bolton, no, Alan Prescott, me Peter Mortel, Cooper, no, Brian Longstaff. Geoff Aspinwall, John Wood
Front row: Wadsworth, Brian McKenna, no, Pat Dooney, Peter Corcoran with shield, David Glaze, no, Graham Allen, Brian Longstaff
Comment by: laraine armstrong on 14th September 2013 at 22:39
My dad george stubbings on this photo.Sadly he passed away sept 2011
I'm the one, with Frank Hitchen's son, on my shoulders.