Photos of Wigan
Photos of Wigan
Album Contents
Album Contents
Wigan Album
Lamberhead Green
7 Comments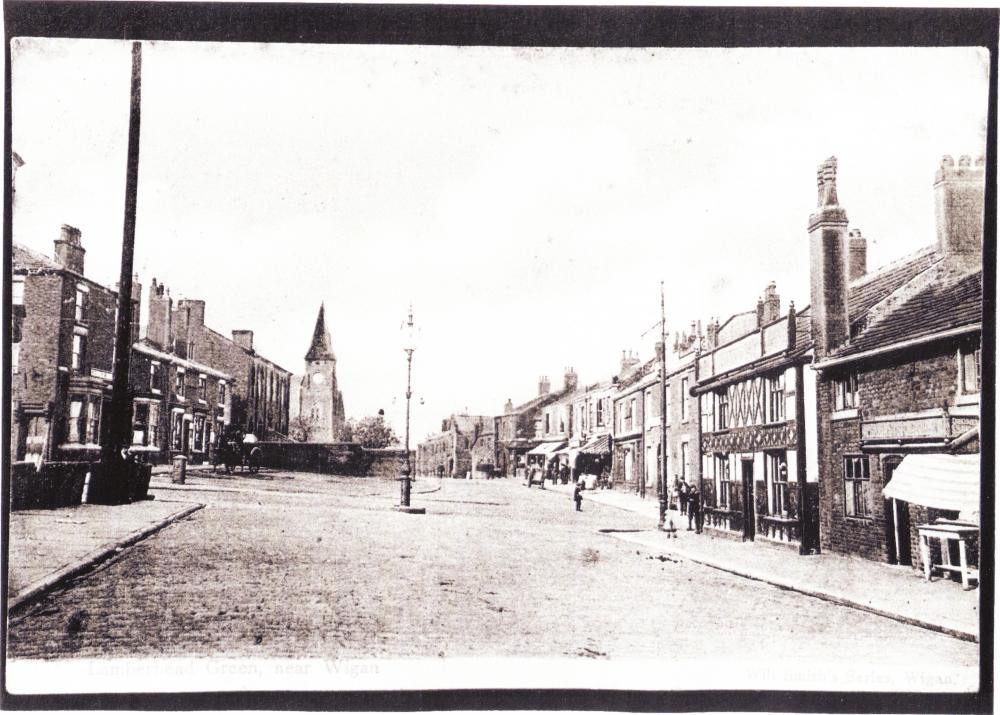 old lommera green
Photo: t darbyshire
Views: 3,789
Item #: 10433
This scene had not changed much when i was a lad in late 40s
This is looking towards Fleet Street with the "White Swan" on the right hand corner, yes?
Comment by: ttd on 15th April 2009 at 13:43
and Mr Sim's newsagents on the left (out of view).

Now, who remembers old Mr Sim? Speak now or forever hold your piece.
hi fred , yes i remember mr simm also his son brian ,tried to email you but not working ,must be doing something wrong .sorry to be late due to family illness
Comment by: brian on 3rd May 2010 at 22:47
yes fred i remember mr simm used to do a paper round for him
Comment by: Joan Neville on 5th June 2019 at 16:30
Any idea of the year ? Would the Machine inn be on the front left ?
Comment by: Martin on 6th May 2020 at 23:10
If my memory serves me well the first building on the right with the stall outside was the tripe shop