Photos of Wigan
Photos of Wigan
Album Contents
Album Contents
Wigan Album
pemberton centre
9 Comments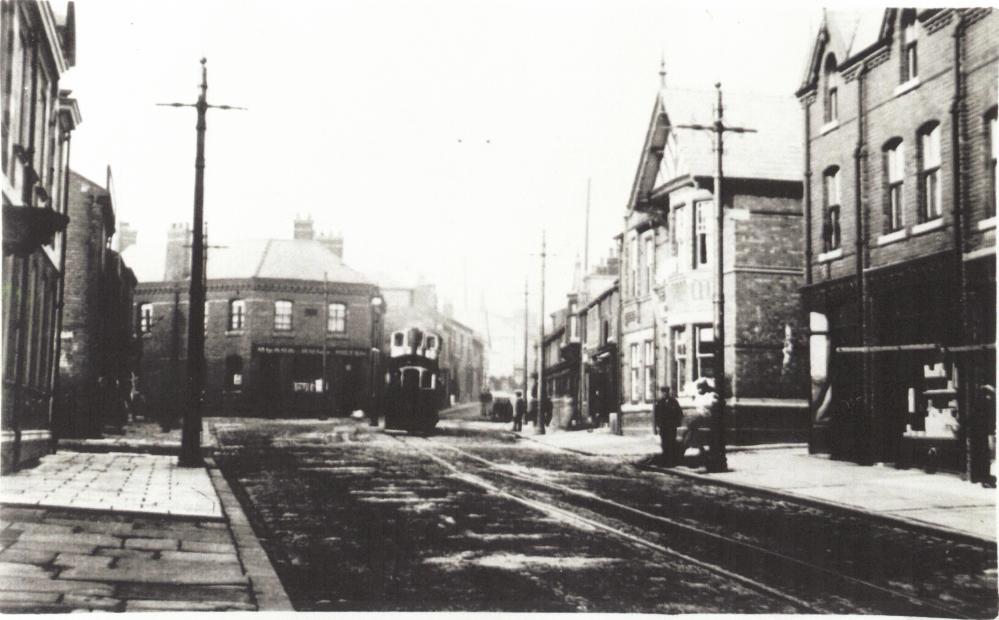 old pemberton
Photo: t darbyshire
Views: 6,548
Item #: 10076
SHOPS & BLACK BULL & PACK HORSE PUBS AND THE TRAM.IN CENTRE OF PEMBERTON
Great photograph. Never seen that view before. Although I remember the 'bottle neck'. Any chance you can send me a bigger scan?
Comment by: norleyboy on 26th March 2009 at 20:04
was the pub on the right named the pack horse.
Comment by: ttd on 26th March 2009 at 21:16
Wow, I haven't seen that view before in a photo. I was born in 1946 and lived in Norley Hall from 1952 and seem to remember this view but the mind plays tricks. The Black Bull seems so real and Pack Horse? wasn't that run by Ken Gee and the alleyway next to it, didn't it go up to St John's church? Wonderful phot though.
Comment by: ticsmon on 22nd April 2009 at 19:14
ken did run the pack horse fred,then he went on to be the landlord of the railway at the bottom of enfield st,the street at the side did run up to st johns church,seem to remember there used to be a garage up there where all the HP wagons used to park also the old rubber works was up there
Thank you, ticsmon,

and Newbles newsagents was on the right, down from the zebra crossing... Connie Sutherland had a clothing store further down and there was an old chappie who had an electrical shop down there somewhere.
In-between Newbles and Connie's (which I thought sold sweets etc., electrical and clothes shops further down) was a strange place which I think was called a Herbalist shop. it was run by an old lady with a bad leg/foot. As boys we used to go there and play table football and have ginger beer and fruit drinks. I can't remember her name.
Comment by: Malcolm on 17th October 2015 at 14:04
The black bull my mother cleaned therefor landlady Nellie pie also .the bottle neck road, were two lads ended up fighting rolled in the road and lost their lives, also I remember meadow dairy next door to but one to brick croft.