Photos of Wigan
Photos of Wigan
Album Contents
Album Contents
Wigan Album
ross works
7 Comments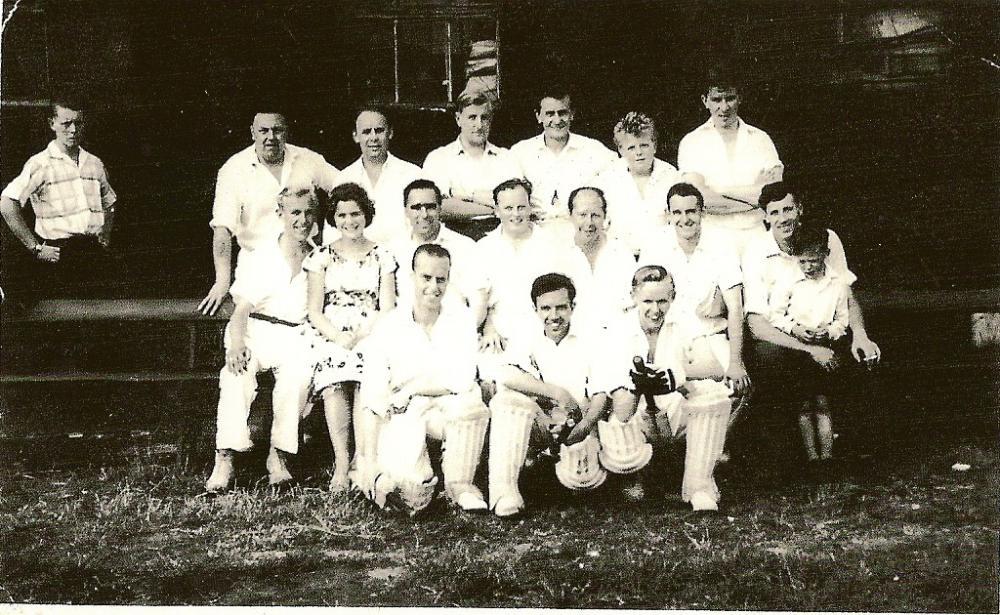 Ross Works cricket team 1950's/1960's
Photo: Julie Allan
Views: 1,862
Item #: 7921
Ross Works cricket team possibly 50's or 60's.
Back Row L to R A Hulme, B Jackson, Derek Charnock, Ken Billington, ? Muldoon, A Sharples.
Middle Row L to R R Halliwell, his wife/girlfriend, G Oakes, Les Bromilow (my dad), Manny Lawrence, F Taberner, H Hairsnip and his son?
Kneeling Alan Walls, Terry Fanning, Trevor Davies.
Don't know who the boy standing to the left is.
Sorry Julie,Thats not me although i played alongside your dad and T.Fanning but only for Highfield,my only club.
Comment by: Julie Allan on 10th November 2008 at 11:00
Sorry about that, it did take my mum and dad ages to figure out who everyone was. Would you be the Mr Muldoon who was caretaker at Highfield School. I suupose someone will come up the correct name.
Comment by: tom on 10th November 2008 at 12:42
the lad to the left of the picture is Jim Shaw
Comment by: jim muldoon on 10th November 2008 at 19:10
It was my father who was the caretaker,also called Jim.He died in 1989.
Comment by: indalo on 11th November 2008 at 22:08
is it frank taberner, from dean cres kitt green if so i went to school with him, k.green
Comment by: Julie Allan on 13th November 2008 at 16:05
Hi K Green, I don't know about that, my mum and dad are in malta at the moment. When they get back early December I will ask him.
Comment by: tom on 14th November 2008 at 09:30
yes its Frank Taberner from kitt green, he slill lives there. he has a brother Albert.