Photos of Wigan
Photos of Wigan
Album Contents
Album Contents
Wigan Album
Mining
12 Comments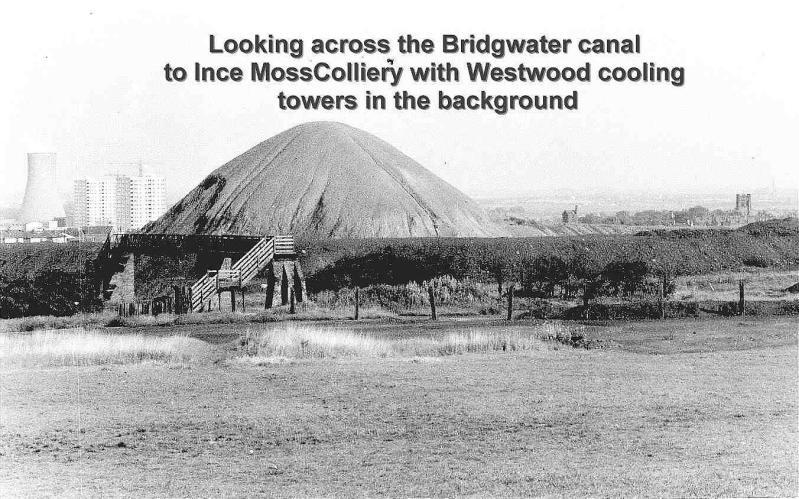 Looking across the canal to Ince Moss Colliery.
Photo: Barry Latham
Views: 3,275
Item #: 616
Looking across the canal to Ince Moss Colliery. 1964/5.
Comment by: P.DOYLE on 11th September 2007 at 15:35
The picture doesnot seem to be their. You wouldnot see flats and houses near the cooling towers and horses had too cross moss bridge they cant cross that one
Comment by: Colin on 23rd November 2007 at 00:12
It's not even the Bridgewater Canal!
This must be the slag heap which was in Goose Green(the old Pemberton Colliery),around the Clapgate Lane/Bentinck St. area.
Comment by: littllelaner on 17th December 2007 at 17:05
photo taken from top foundry lane. the bridge was called twenty steps over ralway to blundells. vinigar works and st pauls in background
Comment by: John Brown on 27th December 2007 at 20:43
As Littlelaner says it is taken from the top of Foundry lane Pemberton. The hill is what was known as the "Yoyo" no doubt about it.
Comment by: Newtown lass on 29th January 2008 at 00:30
This is definately taken from Foundry lane end. St. Pauls' church is to the right and worsley mesnes flats under construction on the left (which would make this the 1960's). I seem to remember that hill being flat on top when i was a kid though.
Comment by: Colin on 12th August 2008 at 18:44
Fred Foster has posted an almost identical photo., but taken at a later date, showing the 'flat top' referred to by Newtownlass.
Comment by: Nev Buchanan on 30th November 2011 at 20:00
That's the 'yo-yo' isn't it?
Comment by: AH on 22nd December 2016 at 09:41
it is the yo yo st pauls church on the right worsley mesnes flats on the left
Comment by: Don Boardman on 17th July 2017 at 12:01
That is not the yo-yo it was just known as the tip the yo-yo was further over to the right and further back just out of site in the picture.
Comment by: AH on 16th January 2019 at 20:56
Don; you are correct yo yo was further to the right I think it was a larger tip