Photos of Wigan
Photos of Wigan
Album Contents
Album Contents
Wigan Album
Police
12 Comments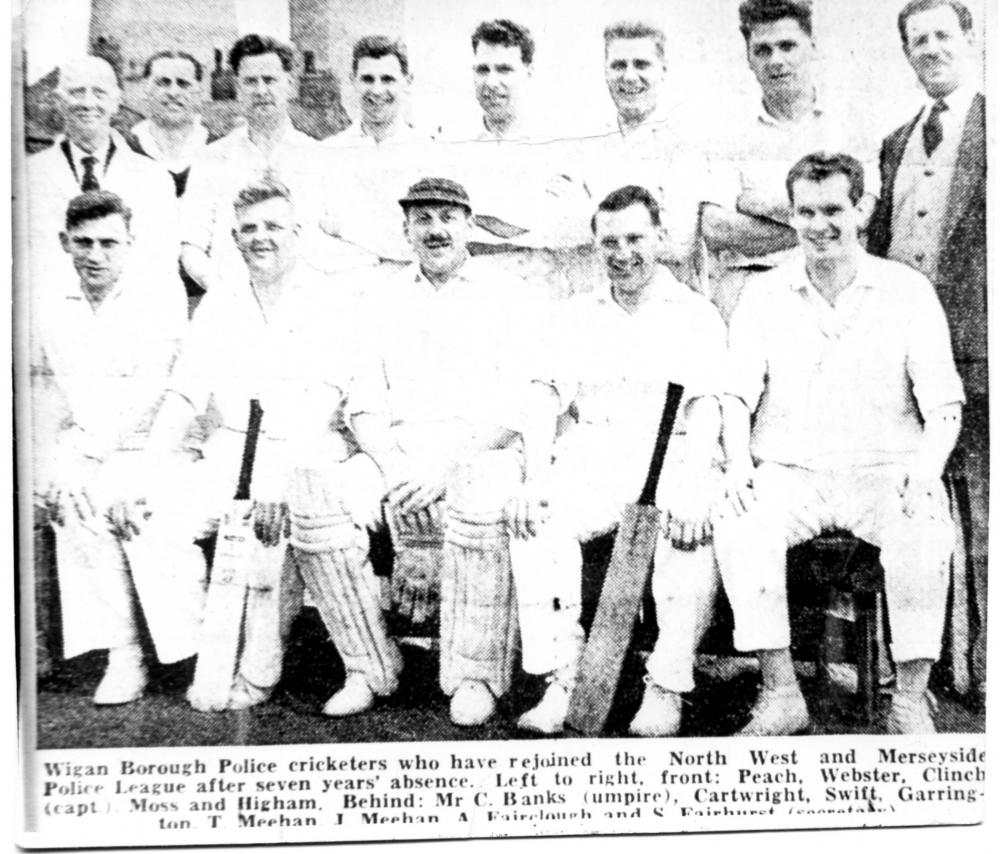 Wigan Borough Police Cricket team
Photo: Paul Fairhurst
Views: 3,927
Item #: 3692
Sorry about the quality, this is an old newspaper cutting. Mid sixties I would guess?
Comment by: emps on 15th July 2007 at 14:31
Yep 60's, my sis in laws dad is on that , would recognise Harold Moss anywhere!
Comment by: chris on 30th March 2008 at 17:06
can anyone recognise my dad harold moss
Comment by: Brian North on 11th June 2008 at 03:43
Looks like Jack Webbie,bottom row,2nd from left
Comment by: Mick on 16th June 2008 at 21:31
A few familiar faces there Brian! Frank Peach who sadly died some years ago can be seen seated on the extreme left. He won the Queen's Commendation for Gallantry for arresting a man armed with a gun.
My future father in law is up there....the handsome devil!
Is Christopher Moss the son of Harold & helen Moss ?

If so please get in touch x
I'm Margaret Moss !

The God mother of Christopher Moss
Comment by: chris moss on 16th May 2010 at 09:21
Comment by: chris moss on 16th May 2010 at 09:33
hi margaret iv spoken to my dad and we will get in touch soon
yep harold moss , dare say still got that cheeky grin .hows about a photo of you now ? .
Comment by: David on 21st February 2012 at 17:07
Isn't the player with the cap PC Clinch?
Comment by: Mick on 17th June 2012 at 00:28
That's correct David, it's Jim Clinch.