Photos of Wigan
Photos of Wigan
Album Contents
Album Contents
Wigan Album
Wigan Flood Alleviation (FAS) Phase 1&2.
2 Comments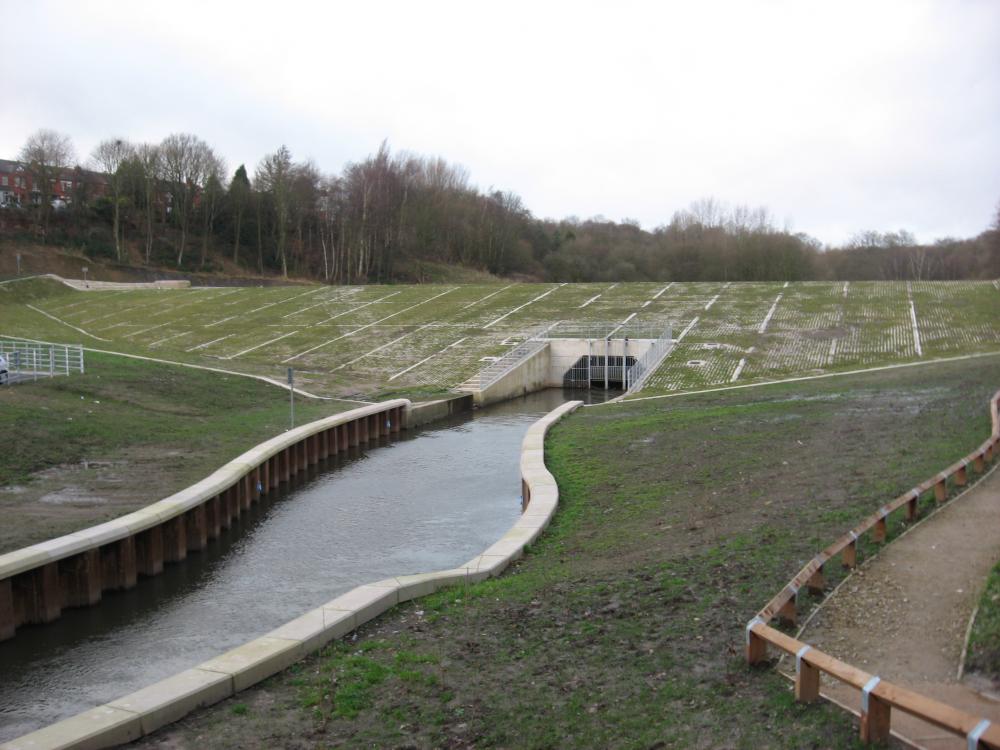 28-12-2011-a few weeks after final completion.
Photo: Barrie.
Views: 412
Item #: 32872
According to the BBC report at the time (19-11-2011) the overall Wigan FAS scheme cost £12 million.Looking back now in 2021, I feel privileged to have been involved with the project 2007-2010 albeit on the Heath,Safety & Environmental side of the construction. It's a long way from the M6 construction in 1961 as a trainee civil engineer to this.
Comment by: WN1 Standisher on 17th January 2021 at 10:09
It's an impressive piece of construction Barrie, you must feel proud to have been involved in its developement
Comment by: Barrie. on 20th January 2021 at 17:12
Yes, I'm pleased the way it has turned out as it was, at times, a logistical nightmare accessing the site with plant & materials via Coppull Lane.
The final set of photographs to be shown in due course is from 2018 so that is 11years since the start of the Wigan FAS scheme from Asda to here.
I often wonder, after the contractor has completed the scheme and handed it over to the client, whether watercourses like this ever get maintained eg. clearance of debris, overgrown vegetation reducing the flow etc.
There are a number of projects that I have worked on that I feel proud about. Besides the M6, Liverpool Landing stage on the river Mersey 1975-1980, M8 motorway (Renfrew Bypass) in Scotland -I left Standish to work on that one. The 1st International Garden Festival site in Liverpool in the early 80's. Glasgow Airport runway extension in the late 60's-some hairy moments on that one ! For those who worked in construction in the 60's & 70's it was a good time.