Photos of Wigan
Photos of Wigan
Album Contents
Album Contents
Wigan Album
Wigan Flood Alleviation (FAS) Phase 1&2.
1 Comment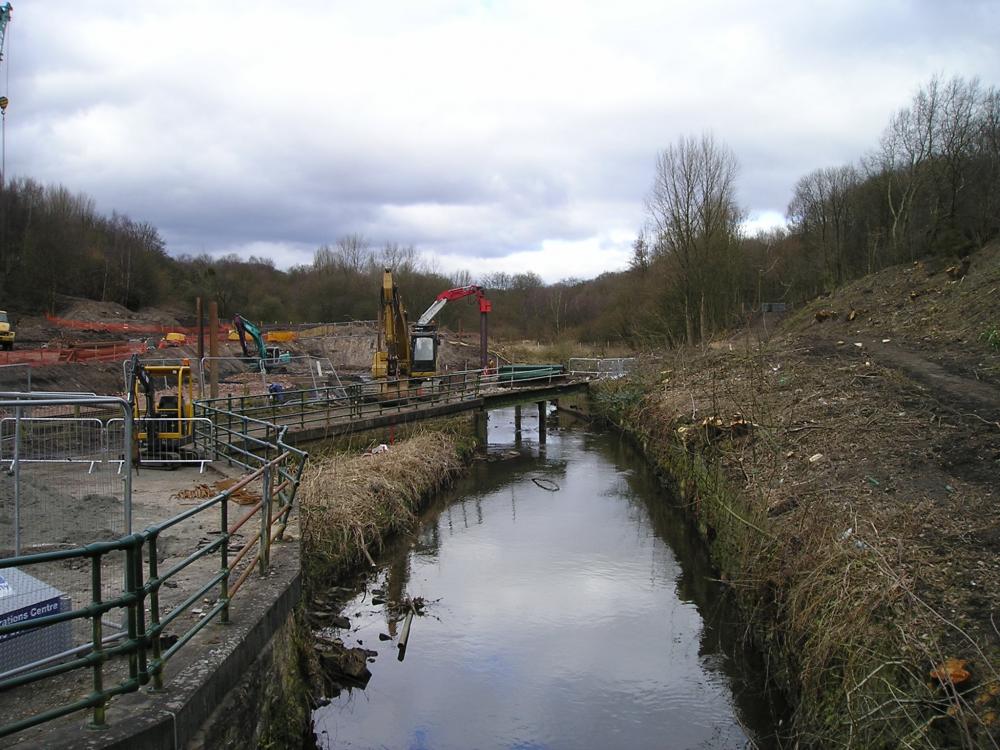 12-03-2010.-The old bridge & Piling works in the background.
Photo: Barrie.
Views: 183
Item #: 32707
As I complete my tour of the site this is the "diagonal" footbridge that headed off towards the plantations.footpath.Later on in the contract period this was demolished.
Comment by: Cyril on 2nd October 2020 at 19:48
Close to where the blue digger is on the photo was a massive flowering currant an ornamental shrub that flowers in spring, it was about twelve foot in height and every spring was alive with bees, both bumbles and honey, buzzing around the flowers obviously rich in nectar.

It most probably was left over from a garden of one of the cottages that was there at one time, however that and other trees and shrubs were cleared in the early 1980s when the council had the whole area levelled with those massive landscaping machines. Not a bad thing really as whilst out dog walking I tore the ligaments in my right ankle by stepping into a hidden hole then falling and twisting, I was in plaster and confined for six weeks.

The area as had various growths and demolitions over the years, look on the Album under Coppull Lane. Look forward to seeing your final photos Barrie.