Photos of Wigan
Photos of Wigan
Album Contents
Album Contents
Wigan Album
PIT BROW LASSES
5 Comments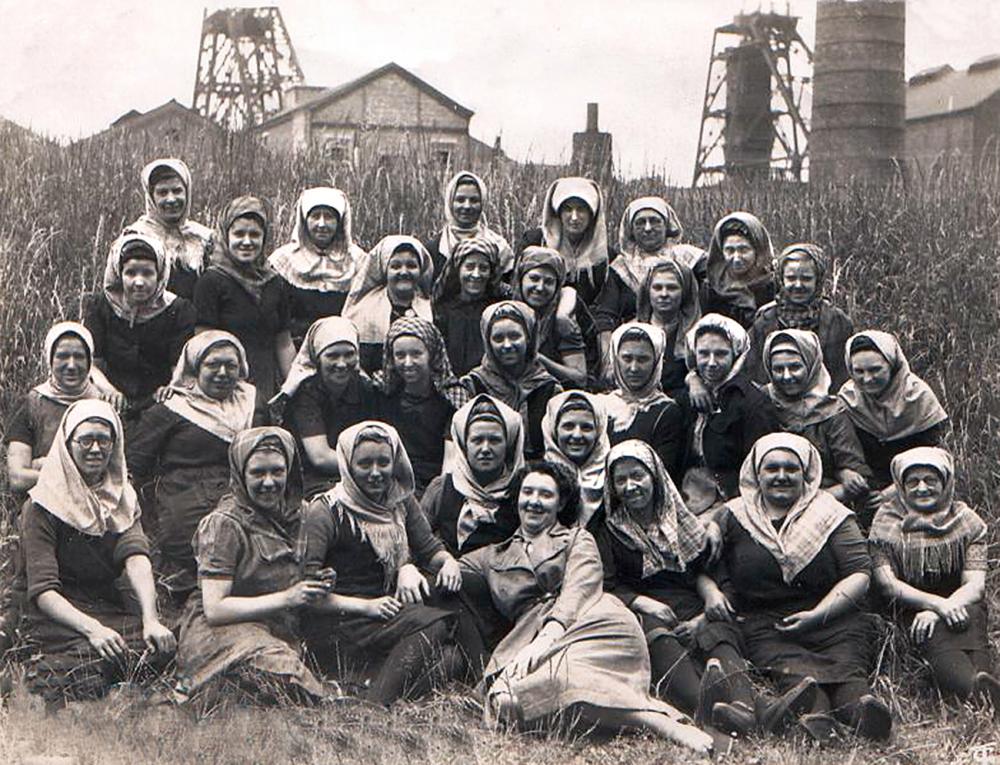 MAYPOLE PIT BROW LASSES
Photo: Frank Orrell
Views: 671
Item #: 32700
Pit brow lasses at Maypole Colliery, Abram, in 1949.
Comment by: f on 26th September 2020 at 01:58
Look at their tender,
Their smiles through the dirt,
Their genuine heart felt,
Their honest and worth.
Each with each other,
Sisters in graft,
Make ups not kidding,
With a face pack called black..
I love this photo, I love the contrast between the workers and the lady who, I have assumed is one of their colleagues but not working that day, and has turned up for the photo. Her bare feet are a sharp contrast to the clogs worn by the other ladies. The closeness and friendship between the group is evident with their linked arms and arms round shoulders. A lovely photo of a group of hardworking ladies .
Comment by: Albert.S. on 26th September 2020 at 10:11
Worked with all these ladies April, 1949, to January, 1950, on the screens, and on the tub tumblers, retrieving the colliers tallies from each tub. This was prior to going for underground training at Low Hall, Platt Bridge.
Comment by: Albert.S. on 26th September 2020 at 13:24
Met up, unintentionally, with three, or four of those in the photograph, whilst on a weeks holiday, in the Isle of Man, with my mates. Summer of 1949, or 1950.
I did have a photograph, but it has long since disappeared.
The only one that I can definitely remember, being in the group, is the second one from the right, second row from the top.
One of the others may have been the one, second from the right, third row from the top.
Comment by: Albert.S. on 27th September 2020 at 09:43
I read in an English newspaper whilst serving in Germany, in late 1956, that the Maypole Colliery was closing.