Photos of Wigan
Photos of Wigan
Album Contents
Album Contents
Wigan Album
Wigan Flood Alleviation (FAS) Phase 1&2.
1 Comment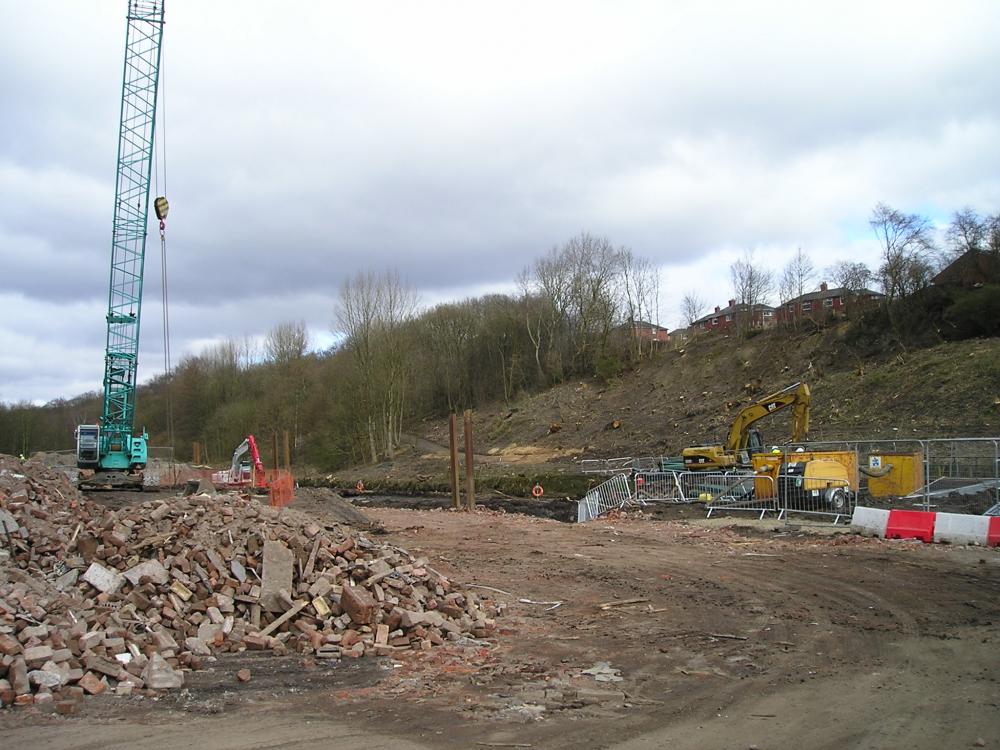 12-03-2010.Progress on the dam.
Photo: Barrie.
Views: 444
Item #: 32664
All day visit to site along with area "civils" Director and doing some training as well. Piling works commenced albeit with the crawler crane on site ready to start.
Comment by: XPat on 23rd August 2020 at 17:11
When you read how much ice Greenland has lost this year , I do wonder , if we will be ready to deal with the floods when they come . We are very good in this country at kicking the can down the road and most major projects are often delayed or go billions over budget . If the waters don't reach us , which I doubt , the movement of vast numbers of people from flooded areas like Bangladesh , will cause major issues . I listened to a scientist who said if Greenland goes we are in deep trouble . The floods , like this pandemic , will not recognise the borders we as humans so fiercely protect .