Photos of Wigan
Photos of Wigan
Album Contents
Album Contents
Wigan Album
Railways
6 Comments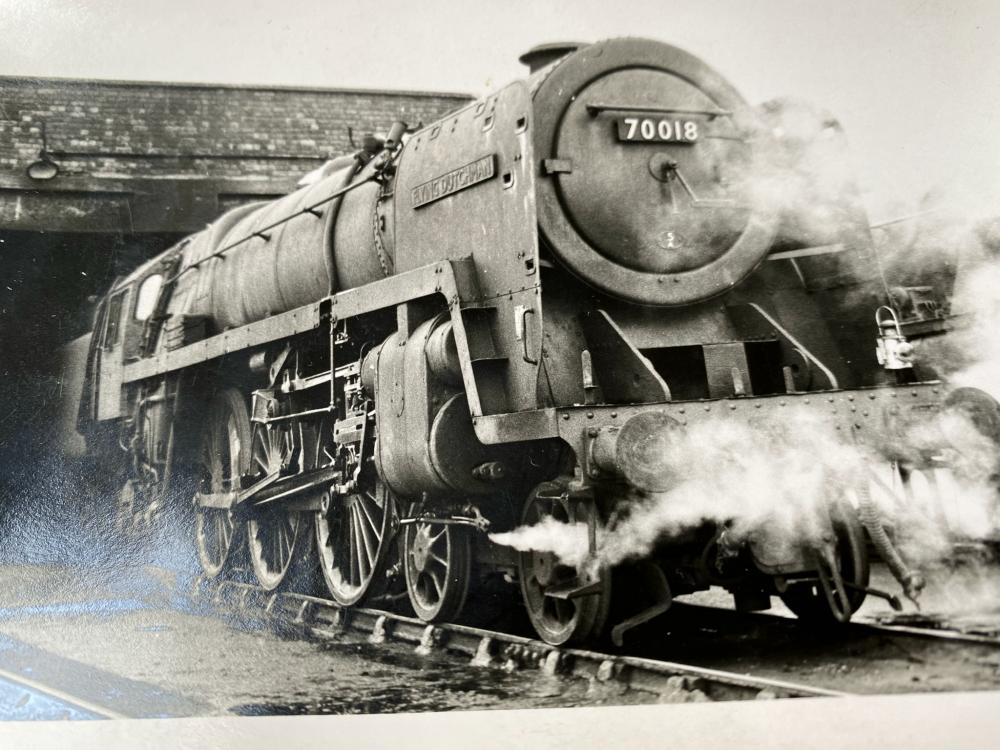 Good old days
Photo: John Daniel
Views: 518
Item #: 32586
Springs branch loco flying dutchman
Comment by: Helen of Troy on 7th July 2020 at 15:06
Don't you just love them !
Comment by: Colin Harlow on 7th July 2020 at 16:58
Designer Robert Riddles, BR standard Britannia class TMT built at Crewe in June 1951, withdrawn Christmas Eve 1966 and scrapped in May 1967.
As you say John, 70018 carried the name plate Flying Dutchman.
Comment by: john on 7th July 2020 at 19:28
Comment by: Eric on 7th July 2020 at 20:47
One of the brits assigned to our region in the late 50s
Comment by: Ken R on 9th July 2020 at 16:31
It's one thing to feel the presence and hulking size of these Locomotives, hissing and tooting and burping and sighing , the sounds that they make. It is another feeling to build one up from the bare frame to the controlled giant that they are. When I look at locos built in the time frame of 1949-1954 I wonder !is this one of my locos that I worked on and helped to give some life to them.
Comment by: hurricane on 31st July 2020 at 21:46
I used to go train spotting when i was at school, still remember a lot of the Brits names. Brittania was 70000...without googling can anyone remember some other Brit names? out of the 55 trains there was one that wasn't named.