Photos of Wigan
Photos of Wigan
Album Contents
Album Contents
Wigan Album
Remploy
5 Comments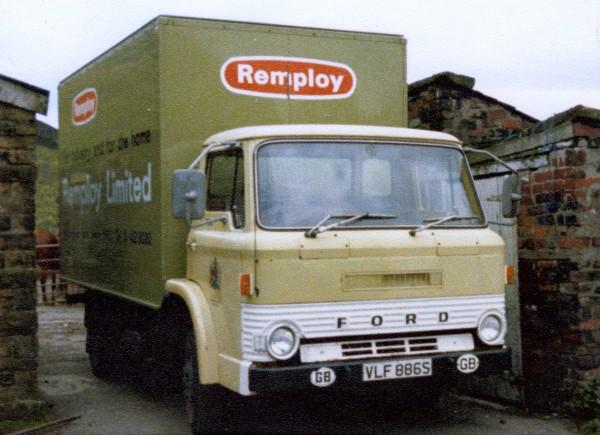 Remploy Lorry
Photo: Ray Smyth
Views: 1,850
Item #: 30516
Remploy was established soon after the end of
World War Two to cater for the employment needs
of mainly ex Military Personnel who had returned
with shellshock, limb injuries, & blindness.
123 factories were quickly established, from
Aberdeen in the north, to Penzance down south.
The Wigan factory was at Lamberhead Green Industrial Estate, Kilshaw Street, Pemberton.
Comment by: whups on 13th May 2018 at 14:17
no more remploy vans about now. we have esther mcvey to thank for that 1.
Comment by: DTease on 13th May 2018 at 19:30
Isn't she the one who's known as "The Mouth of The Mersey" Whups?
Comment by: AP on 13th May 2018 at 21:29
My first soldering iron was made by Remploy. I bought it after seeing it exhibited at 'The Design Centre', in London.

Photo of it here: https://www.picclickimg.com/d/l400/pict/273187279660_/Vintage-Soldering-Iron-Tool-Remploy-Ltd-London-30.jpg

Used it for general work: car electrics and suchlike, but went on to work in electronics, so needed the finer instruments made by Antex and by Weller thereafter.
Comment by: DerekB on 14th May 2018 at 12:58
Wasn't there a Remploy factory on the site of what became Reeds Corrugated Cases at Marus Bridge? The site was also occupied by British Celanese before Reeds.
Comment by: whups on 17th May 2018 at 14:52
she probably is dtease. she cant win a raffle in her home town of l/pool that,s why the torys gave her a "shoe in " in trafford.people forget that she got a promotion when she shut down remploy.