Photos of Wigan
Photos of Wigan
Album Contents
Album Contents
Wigan Album
Wm. Livesey. Builders merchants. Queen St.
6 Comments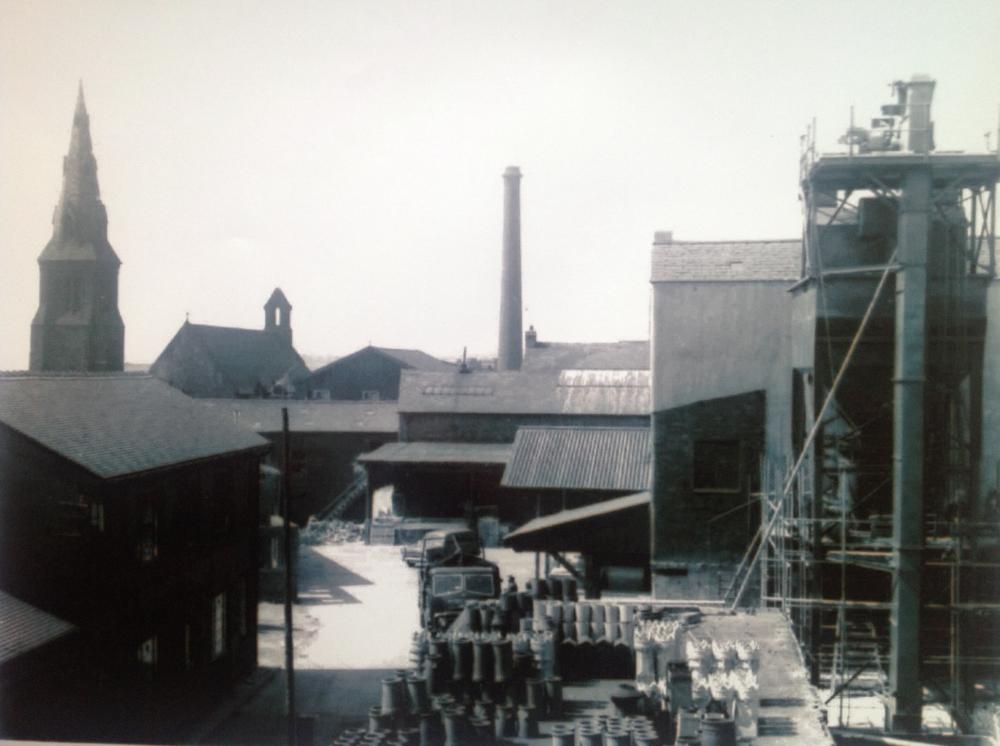 Livesey's yard. Date unknown.
Photo: . Ozymandias .
Views: 1,931
Item #: 29964
Another view of Livesey's yard, this time taken looking west. The concrete batching plant on the right appears to be almost completed in this shot. I think the chimney in view is that of Eckersley's mill, but what are the names of the two churches, anybody ?, Albert ?, Maureen ?, David ?. Incidentally, these pictures appear here courtesy of Sandra's brother, who's image can be viewed @ item #:27360.



Comment by: tuddy on 6th December 2017 at 21:30
I think the church with the spire is St Thomas's, C of E, and the one on the right is St Joseph's R.C.
Comment by: Poet on 6th December 2017 at 21:32
Forgive my fascination but 'thems'the most astonishing ladders I've ever seen.
Comment by: . Ozymandias . on 6th December 2017 at 21:50
I agree Poet, them's some awesome ladders.
Comment by: Albert. on 8th December 2017 at 10:13
Ozy. Tuddy is correct in his comment.
Comment by: Albert. on 10th December 2017 at 15:57
It surely is a great pity that Christian churches are being made defunct, St Joseph's, now no more, yet others non Christian churches appear to be thriving. Is St Thomas's church still an active church?. I mentioned on a much earlier entry, that I have been informed that Sacred Heart Church, at Springfield has now been renamed St Edward's.
Comment by: Caroline on 22nd December 2017 at 20:50
St.Thomas's Church in Caroline Street was demolished in the 1970's.You're right traditional Christian Churches seem to be closing their doors whilst Community and Evangelical Churches appear to be better attended now.spz0