Photos of Wigan
Photos of Wigan
Album Contents
Album Contents
Wigan Album
May Mill
4 Comments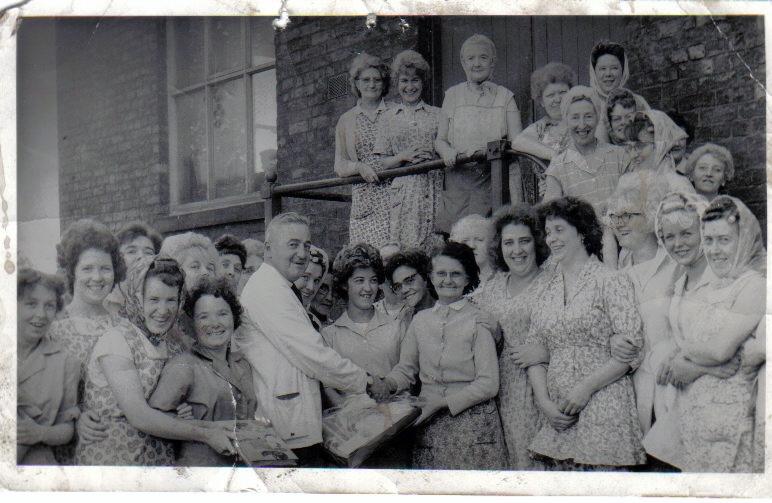 May Mill
Photo: aitch
Views: 2,136
Item #: 25896
My Wifes auntie Annie is on this she is the only one I know, anybody put a name to the rest
Comment by: aitch on 21st January 2015 at 22:47
Annie the one in the centre with the glasses
Comment by: Dougie on 22nd January 2015 at 09:47
Blast from the past LOL, Look at the girls in their rollers I remember it well, on a Saturday afternoon in Wigan centre all the young girls would walk round town dressed to kill but with rollers in like that, I think it was so other girls would think they must be going out to-night even if not
Comment by: irene roberts on 22nd January 2015 at 09:49
A lovely photo, aitch. I remember seeing ladies with rollers under headscarves when I was a little girl in Ince. They look so happy and you can sense the camaraderie.
Comment by: Dave Cockrell on 24th January 2015 at 15:24
Have a look round Wigan on any Saturday these days, nothing's changed except that the "rollered set" wear "Onesies" and carry mobile phones.