Photos of Wigan
Photos of Wigan
Album Contents
Album Contents
Wigan Album
British Railways Wigan
5 Comments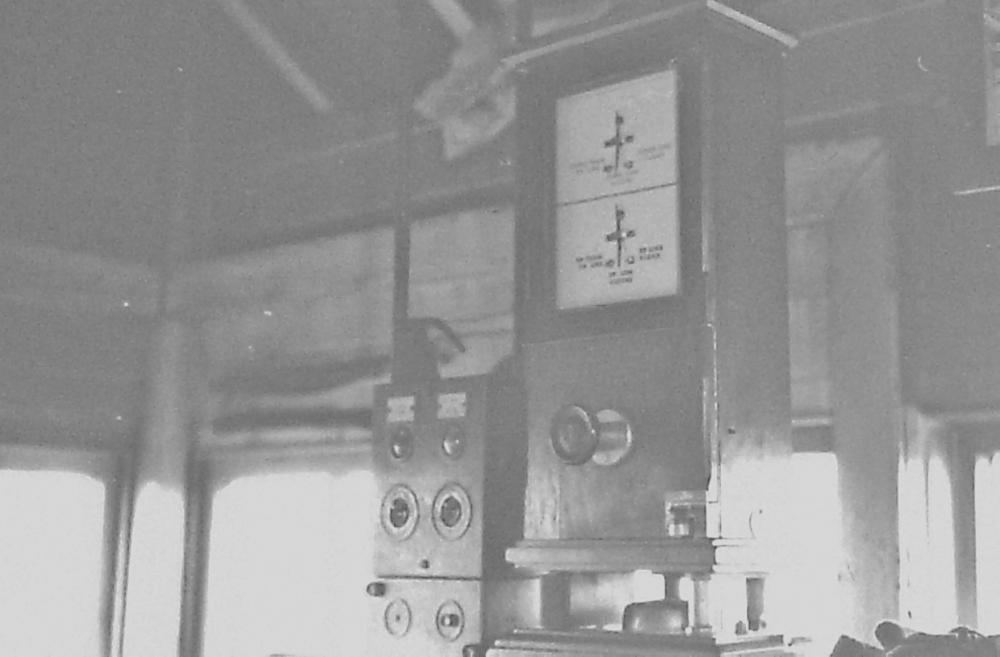 Telegraph
Photo: Peter Worthington
Views: 1,069
Item #: 21702
1963. This piece of apparatus for the telegraph system is one of three in the Whelley signal-box, two are suspended here and linked to the signal-box in each direction, the one linked to the Haigh box is to the right of this platform.
Comment by: Harry Gardner on 23rd October 2012 at 20:32
Nice shot of a fletcher LNWR (later type)block instrument,mounted on standard hollow tubular legs (that also carried the S&T wires through them).
I would have liked to have worked Whelley Junction but alas it was before my time.
Great photos pete.
I dont suppose you ever took one of the box diagram by any chance??.
Comment by: Peter W. on 24th October 2012 at 01:11
I was thinking of the diagram when I was submitting these, on each of these two photos the edges of the board can just be seen as it is hung on the wall in between. Unless there is a picture of it in some of the others I have to scan, then there won't be one. A few of my photos went missing Harry, including two of my Grandmother (my Father's Mother), and one of them was with a diary for 1958. The quality of some of these photos I have uploaded to this site have gone past their sell by date, I have done my best to make them viewable; roll on Digital. You know more about the construction side of these implements than I Harry, but one thing the system was good for, was receiving and playing radio stations over the phone when coupled to my transistor. I know, we weren't allowed radios or reading material, unless work related.
Comment by: Harry Gardner on 24th October 2012 at 22:42
I can just make out the frame of the signal box diagram at the top right corner of the photo.
I`m only asking about the box diagram Pete as i have in my files an almost complete sketch/plan of the layout at Whelley Junction (Circa 1960).
The only detail thats missing on my copy is the number & order of the junction FPLs etc.
I will Email you a copy of my sketch soon for your records if you want.
Comment by: Peter W. on 25th October 2012 at 02:41
Thank You Harry, it will be very much appreciated. There was a Harry Bradbury I did a spell with during my training, I was sent to Bamfurlong Jct. on one occasion, what a character. And, Harry Tomlinson was at Rylands Crossing.
Comment by: Harry Gardner on 25th October 2012 at 15:04
I`ll send it in a bit Pete.