Photos of Wigan
Photos of Wigan
Album Contents
Album Contents
Wigan Album
heinz standish 57 club outing
7 Comments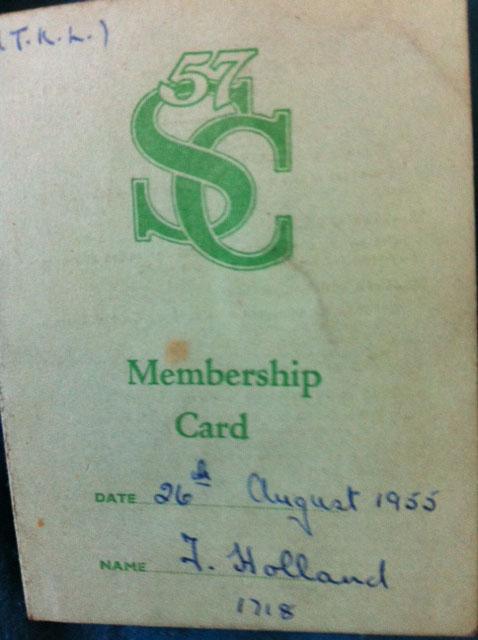 Heinz 57 Club Card
Photo: Susan Mint
Views: 1,556
Item #: 21413
A membership card to the 'Standish '57' Club. Both my mum and dad, Richard and Joan Holland worked for Heinz, as did other members of my family.
Comment by: tommy on 8th September 2012 at 15:13
Hya,i believe it is now demolished and houses and flats are there now.
Comment by: tommy on 9th September 2012 at 10:32
Hya Susan,it,s quite a few years now,since they demolished it,the football field is also full of houses,at a rough guess i would say about 6/8 yrs,could be longer,someone will know more than me .
Comment by: Roy on 9th September 2012 at 20:21
This is Standish Heinz we,re talking about here, the Standish site is now an industial estate with quite a number of the original buildings still standing. The things that have gone at the Kitt Green site are the playing fields, bowling greens and the Heinz 57 club there are houses built on those pieces land.
Has anyone got any memories of their time at Heinz?
Comment by: Roy on 10th September 2012 at 13:21
Hi Susan, surely you,ve seen the photos of Heinz and it,s employees on the work content of the album if not take a look!
No Roy, I have only just realized the photos were on here, I even found photos of my first job, hadn't realized just how many things are on here