Photos of Wigan
Photos of Wigan
Album Contents
Album Contents
Wigan Album
Wm Park & Co Clarington Forge Wigan
3 Comments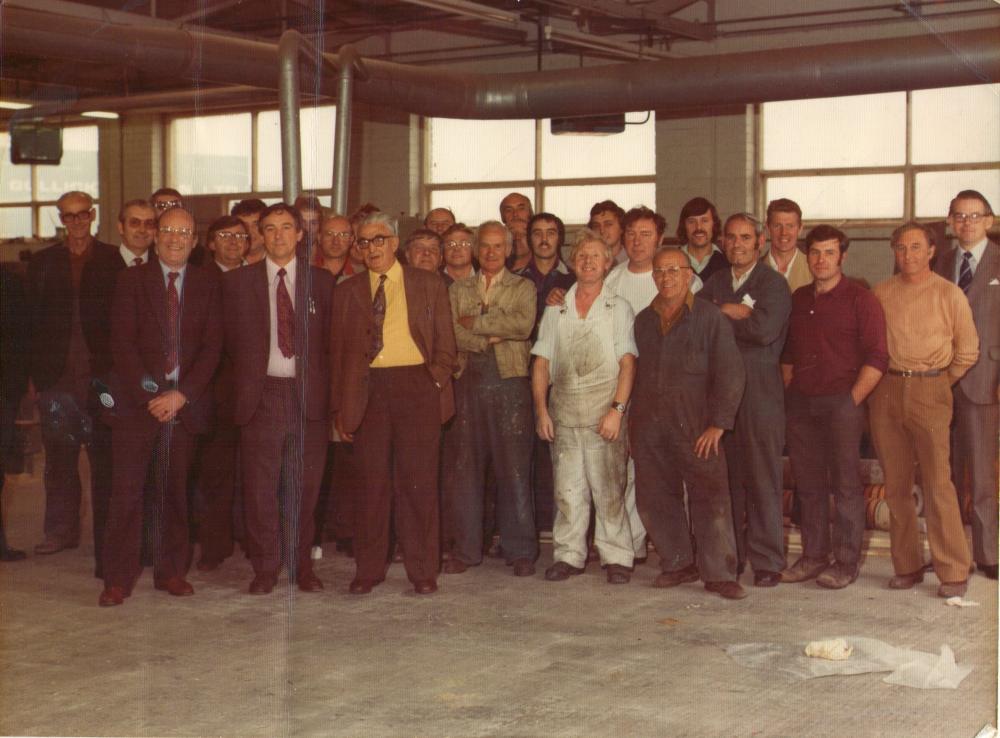 WM Park & Co
Photo: Caroline
Views: 2,917
Item #: 19525
The retirement of Tommy Oliver.Not sure when photo was taken but would be approx 1970.My Grandad Edwin Moss is second from right
Caroline,
Thank you for another pic that has the old grey matter frying.
When I returned from the Waggon Works to what was then Dobson Park Industries, I joined them as Group Services (industrial engineering) and with a degree under my belt.
I was located in the Group Offices (Clarington Forge).
Derek Thwaites was my boss (head of Group Services)
Frank Darbyshire was Managing Director of English Tools and Peter Senior was Sales Director, Brian Scrivens (ex WRLFC) was Engineer and George Melling was Works Manager.
I left the company around 1967.
Moved to Ireland and still here today.

Going from your pic, I have problems identifying any of the faces.
Scrivens - Darbyshire - Melling I cannot see - and maybe Peter Senior is the 3rd guy (front row - right)

Thank you again, and maybe you have more pics to follow.
Comment by: jim holding on 9th January 2012 at 23:47
Caroline,,
chap next to your grandad on right,,Brian Kennedy who ended up MD at Gullick Dobson,,till he retired ,couple of others seem familiar,,,
Comment by: Doug on 24th December 2014 at 06:55
Fifth from the right is Bill Quigley in green overalls and arms folded