Photos of Wigan
Photos of Wigan
Album Contents
Album Contents
Wigan Album
WIGAN WEAVERS & WINDERS, ASSOC.
9 Comments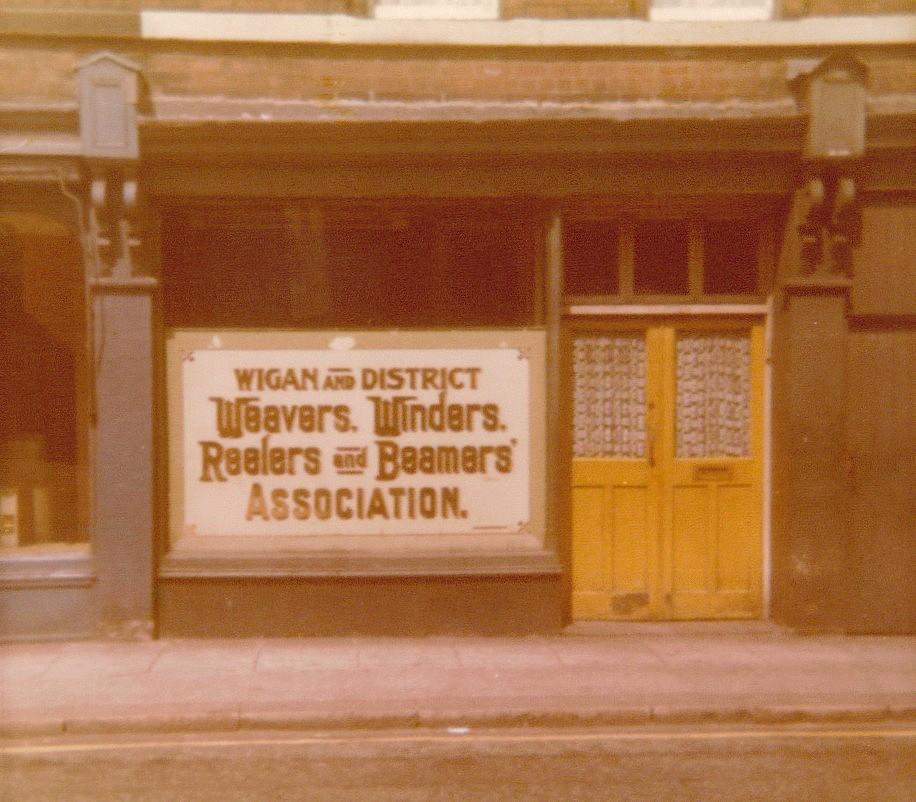 WIGAN WEAVERS, WINDERS,REELERS, & BEAMERS. ASSOC.
Photo: Ron Hunt
Views: 2,249
Item #: 19492
Photo taken by Andrew Darbyshire, in the 1960's he says it was taken in the Darlington Street area. He is looking for any information about the association or the location.
Comment by: Ron Hunt on 6th January 2012 at 10:57
I vaguely remember it. I think it was around where the Law Court building is today???
Comment by: Duncan on 6th January 2012 at 18:58
Ron/Alan, keep watching Wigan Album, am trying to download a letter re the above, the office was at 37 Darlington Street.
Comment by: Gerry on 13th January 2012 at 11:58
this was next to, or very near a big toy shop on Darlington St
I think it was named Callands ??
Comment by: Al on 25th July 2012 at 12:07
It was located about 3/4 shops past Harrogate St, on the left going from the town centre.I remember it in the 40's
I remember it well as our shop was two doors away at 33 Darlington St.
Comment by: Carrie Gough on 1st November 2013 at 08:23
This window is in the Museum collections in Wigan. It is going to be professionally photographed for the Museum of Wigan Life's top 50 objects soon.
So pleased to see this photo, my Grandad (George McNamara) was the secretary of the Weavers, winders, Reelers & Beamers in the 1920s/30s.
Comment by: Roger Whistlecroft on 19th November 2013 at 10:13
Refer to pictures of Makerfield mill where I posted a picture of the weavers winders reelers and beamers union tie
Andrew. I wonder if I could have a copy of the photograph of the Wigan Weavers Office. I am giving a talk about the Wigan Weavers and would love to use it as an illustration. If you decide to allow it would you send it via amail please?