Photos of Wigan
Photos of Wigan
Album Contents
Album Contents
Wigan Album
Pemberton Caravan's / Leisure Homes
4 Comments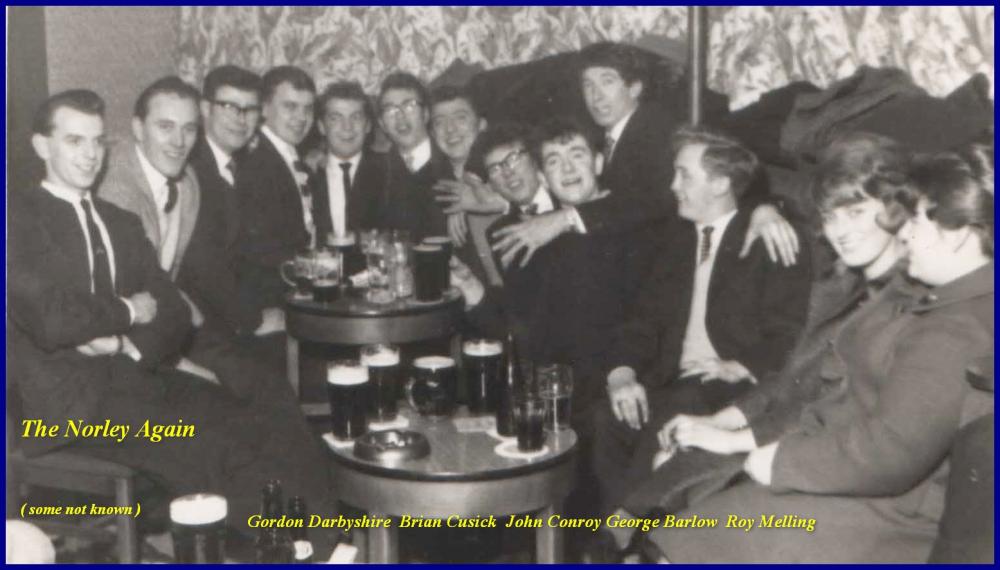 A night in the Norley 1960s
Photo: indalo
Views: 4,083
Item #: 16257
Pemberton lads on a night out i dont know all
their names. 1960s
Comment by: kenee on 5th November 2010 at 23:02
I was in The Norley on my 15th birthday, playing in a band, 'The Membranes'. Had 3 pints (bitter), I was in pubs nearly every weekend but usually only had 2 pints. I was never questioned about my age but someone else used to get the drinks.
Comment by: Mal on 7th November 2010 at 17:14
Comment by: Kenee on 26th September 2011 at 13:10
No - just telling it like it is, this particular night stays in my mind, I didn't usually have more than 2 pints. I was lucky, my mates were all older than me, I never had to buy a drink until I was older. I think a lot of kids boozed at 15/16, they still do - I think it's worse now.
I bet those two wenches in t'picture were sore the following day!