Photos of Wigan
Photos of Wigan
Album Contents
Album Contents
Wigan Album
LUT tramways
8 Comments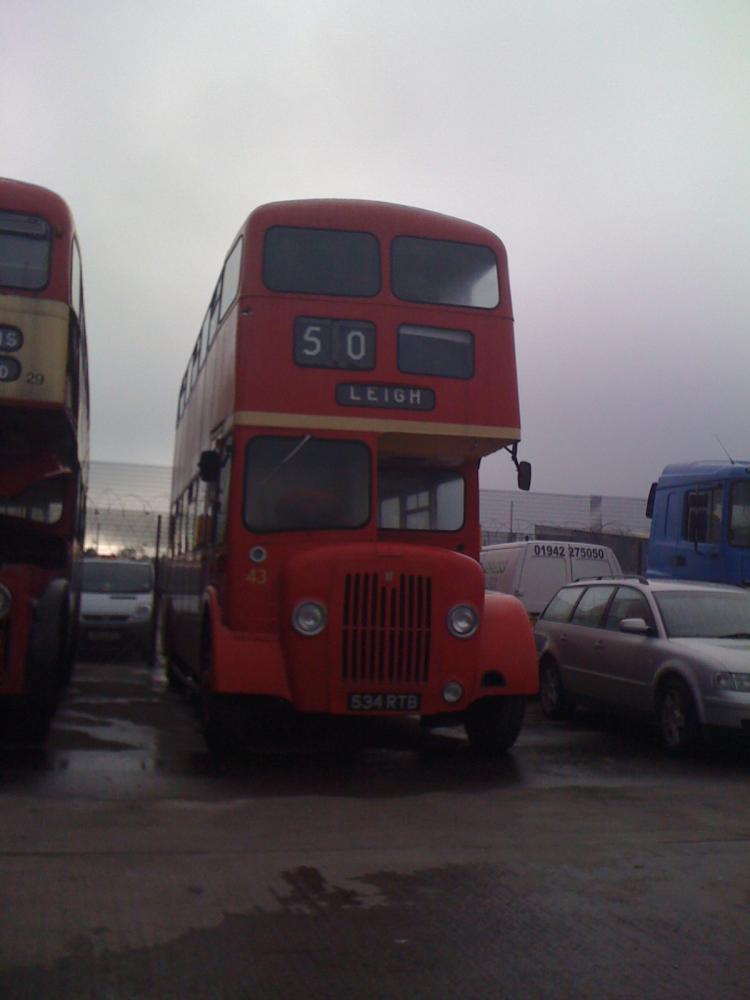 old lut bus
Photo: roy sturgeon
Views: 2,303
Item #: 15946
bus parked up at garage in ince old backloader
Comment by: Colin Harlow on 7th October 2010 at 14:08
This looks very much like a Guy Arab powered by a Gardner 6LX engine, and carries Northern Counties bodywork. Lovely red Lancashire United livery.
Comment by: Dave on 9th October 2010 at 23:04
This isn't an old picture. It was obviously taken recently and goes against the idea of just old photo's being uploaded.
Comment by: Colin Harlow on 10th October 2010 at 16:09
Dave, the point of the photo is the old LUT Bus, which dates back to the 50s. As Roy clearly states, parked up in a garage in Ince.
Comment by: John on 10th October 2010 at 21:03
It's an old bus, and that's the point of the photo.
Passed my test on one of these in 1980 aged 20 (rules had just changed and I was first in Greater Manchester to pass under age 21)
Comment by: NORMAN GERRARD on 27th July 2014 at 08:19
this bus has bodywork by M C W of birmingham no 40 of this batch was damaged at Burtons factory and rebuilt with a Northern counties front entrance body the only Guy arab iv in fleet with front doors all other front entrance buses where arab v models
Comment by: Mr X on 6th December 2017 at 10:26
The 50 route went from Bolton to Warrington via Atherton, Leigh and Newton. Most LUT Gay Arab buses were bodied in Wigan by Northern Counties. This 1961 batch 40-49 531-540RTB was bodied by Metro Cammell, and only 43 survives in preservation today.
Comment by: Thomas Clancy on 24th July 2018 at 14:22
Is this not N.C.M.E BODIED ?