Photos of Wigan
Photos of Wigan
Album Contents
Album Contents
Wigan Album
May Mill
7 Comments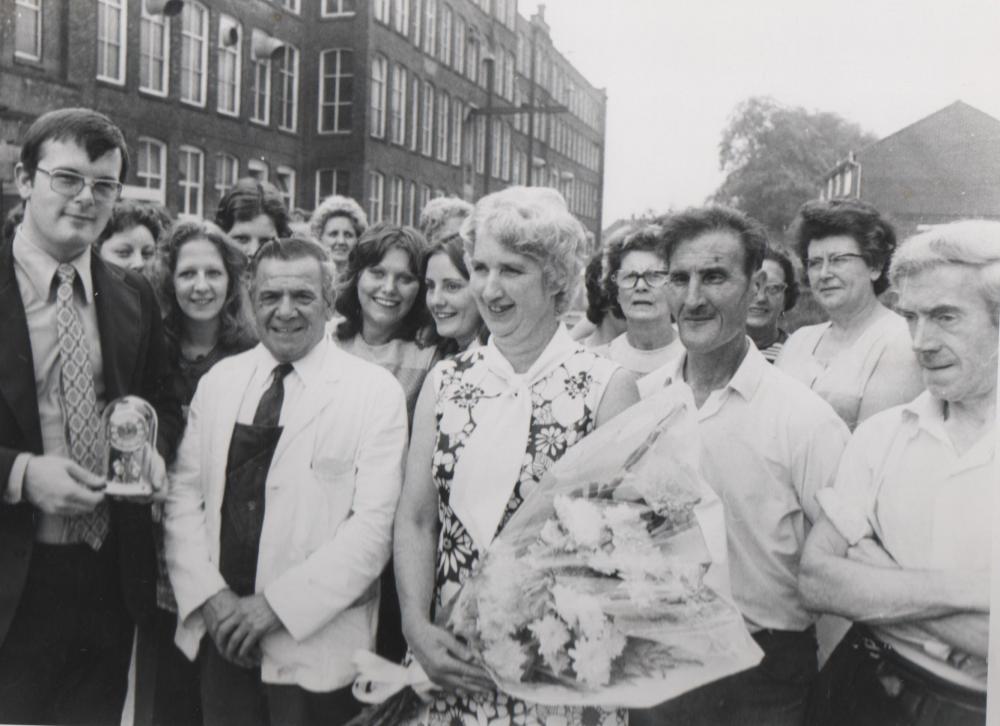 May Mill - Enoch Witton Retirement
Photo: Allan Gaskell
Views: 2,787
Item #: 15922
This phot was taken in the mid 70's outside of May Mill.
Comment by: Ian Jones on 2nd October 2010 at 22:29
My dad is 2nd from the right, Les Jones, so fantastic to see these pictures. Thanks Allan.
Comment by: Cyril on 3rd October 2010 at 00:10
Hello Ian, has soon as I saw the photo I said oh there's Mr Jones, I lived in the same street on Marsh Green, a long, long time ago now, 1960's! The man stood next to him also looks familiar.
Comment by: joe on 3rd October 2010 at 11:57
The person on the right of the front row also lived in Marsh green, Billy Maloney.
Comment by: Ian Jones on 3rd October 2010 at 14:43
Unfortunately my dad, Les Jones passed away at the very early age of 59.
I remember Bill Maloney he worked the hoist in the old mill when i worked in the blowing room great to see the old photos
Comment by: harry corcoran on 8th January 2011 at 17:02
just seen the pictures and the comments, i used to work with Ian in No3 sorry to hear about your dad he was a good bloke, we had some good times.
this was my godfather retiring all my family worked at may mill my grandma mary jane pickering,my auntie harriet baybutt,my dad john pickering and my mum alice pickering ne meehan good days and beautiful memories of going to meet them at the gates at the mill when i was a little girl bless u all xx