Photos of Wigan
Photos of Wigan
Album Contents
Album Contents
Wigan Album
Railways
6 Comments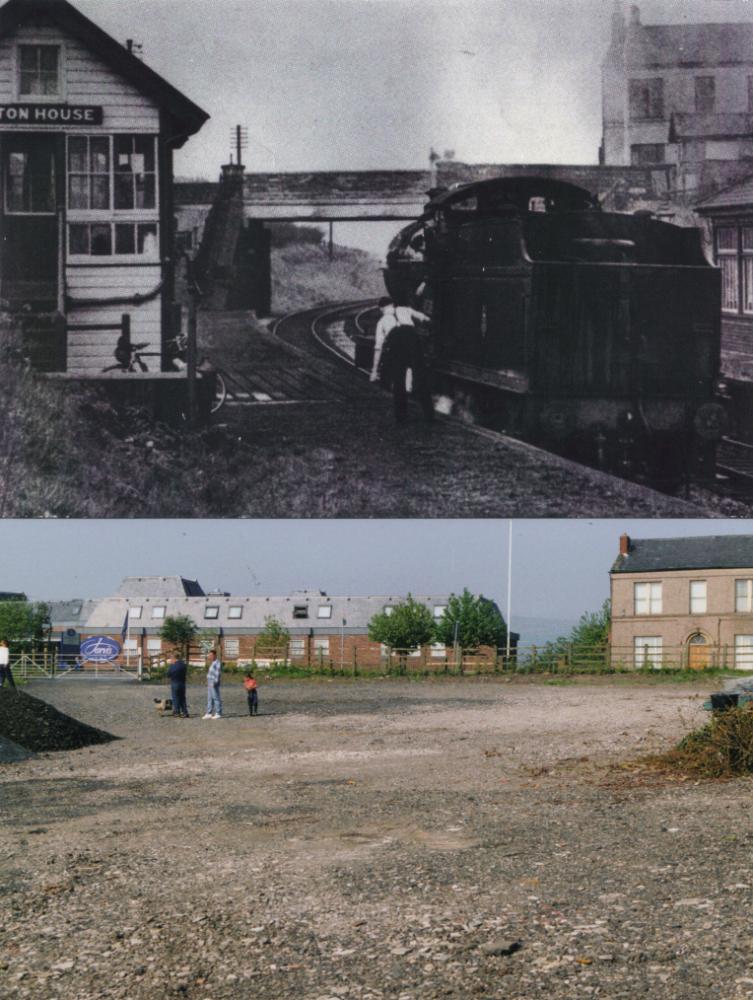 Hilton House signal box and station - then and now
Photo: Dave Taylor
Views: 3,809
Item #: 15721
Kindly provided by my signaman friend Harry Gardner, this is a "then and now" taken from the same spot as item No. 15719. The later pic taken by Harry around the late eighties/early nineties.
Comment by: ROBERT on 5th September 2010 at 21:15
CAN'T FIGER OUT WHERE THIS IS.... PLEASE HELP.
Comment by: SJB on 5th September 2010 at 22:11
That's the A6 road going over the railway bridge Robert. It's where Georgian House is near Aspull/Blackrod. Go through Aspull, past the war memorial on the island straight across and straight on down Scot Lane - turn right at the end of Scot Lane and you come to traffic lights on the A6. Turn right again and Georgian House is almost immediately on the left - and the photo is just after that.

The big detached building in both photos is right on the roadside - there's a small section of stone bridge wall still there next to it.
Comment by: Andrew Lomax on 5th September 2010 at 22:46
Comment by: sjb on 7th September 2010 at 09:33
Progress indeed Andrew

I regularly travel to Tyldesley from Wigan through Hindley - a journey I could have taken by train 50 years ago. Instead, thanks to successive government policies over that period, I spend a good portion of that time sat in a seemingly continuous traffic jam.
Comment by: Steve Worthington on 8th September 2010 at 19:01
And in a cruel twist of irony, virtually all of the track bed is still there.
Comment by: Robert on 22nd June 2018 at 18:40
The signalman's name is Jack Clarke.
He's collecting the signal box water ration that was delivered by loco along with the ration for H&B Branch Junction.