Photos of Wigan
Photos of Wigan
Album Contents
Album Contents
Wigan Album
Heinz Standish
3 Comments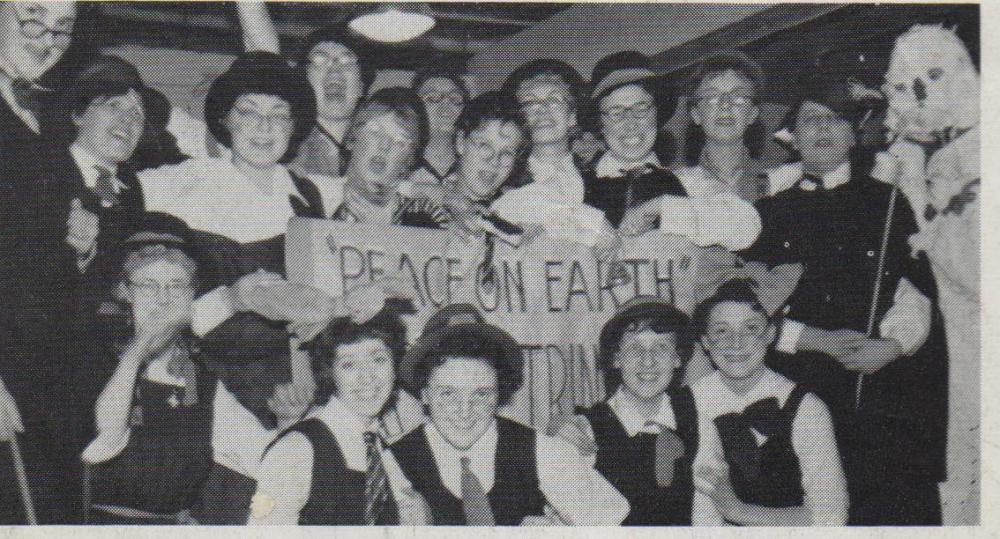 bottled goods dept ment standish .
Photo: derek holden
Views: 5,331
Item #: 12852
girls from bottled goods. christmas 1558,
Lilian Thomas and Lilian Rourke on front row
right to left, can't name anyone else,over to you.
Comment by: Brian Acton on 18th December 2009 at 19:06
Derek.
I presume you pressed the wrong key and it came out 1558 instead of 1958. The only one I know on here is Eunice LLoyd, 3rd in from the right back row, still see her now and again will tell her she's on the internet next time I see her.
Dear Brian,
thanks for pointing me in the direction of this photo it's great.Will try to name some of the others and keep you posted,Eunice
Comment by: Brian Acton on 27th March 2010 at 18:31
Eunice.
Glad you found the site,hoping you can name a few others on the photo, and also perhaps you might know one or two on the other Standish Heinz photo's, that haven't been named.Also there are 196 photo's from Kitt Green on the site that might interest you.