Photos of Wigan
Photos of Wigan
Album Contents
Album Contents
Wigan Album
Courtaulds (Skem) Nr Wigan
6 Comments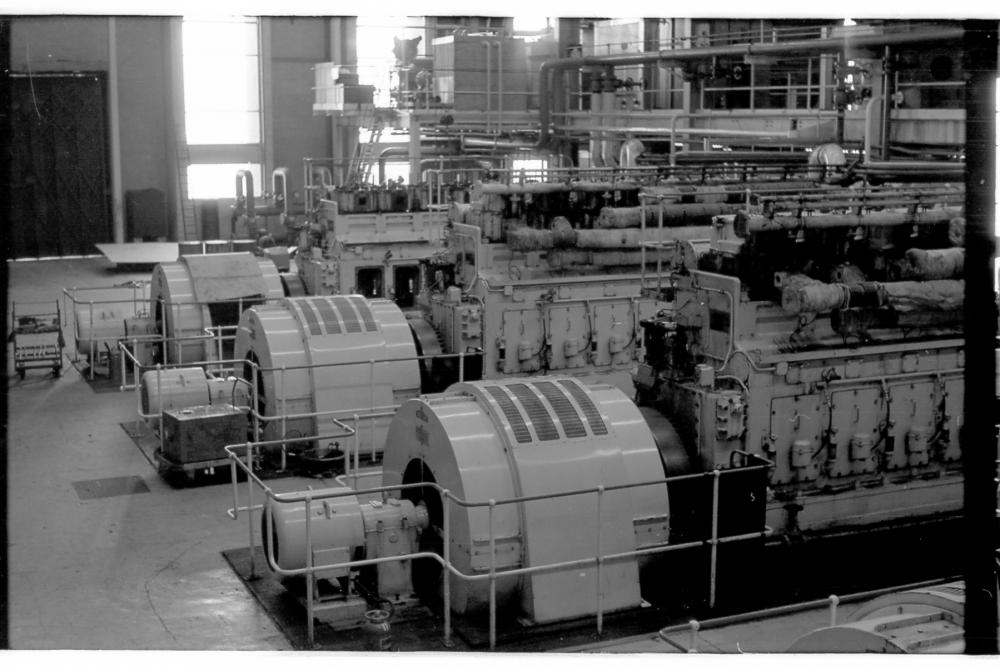 Courtaulds Weaving (Skem )NrWigan
Photo: Martin Pearce
Views: 1,214
Item #: 12187
The four turbines that ran the factory.........only three required so I under stand when factory in full production. Any surplus was sent to the national grid. This is why there was such a large chimney for the factory.
Photo by Colin Pearce (1929-2008)
Colin worked in the stores , good times.....
Comment by: Power House Engineer on 15th October 2009 at 20:45
Good photo remember it well,having worked in power house from day one until closure.The gentlemans name in other photo was charlie Quantrell who worked there with his brother Albert.Ted Holmes the chap in middle of the photo taken in front of the chimney base was another power house worker
Many thanks for the names good to know some one is looking who was there.
I worked as an apprentice electrician from 1973 until the factory closed in 1977. I spent many an hour during factory shutdowns cleaning the generators and maintaining the switchgear. Most of the time only 2-generators were running of the other two, one was on standby and the other being maintained, the generators were only shutdown during the 2-week factory shutdown. Had some great times working here as a young apprentice, great crowd of people I worked with.
Comment by: Steve Pickthall on 14th February 2015 at 16:55
worked at Skemas an electrician in 1975, with great people, I remember Barry as an appretnice .
Comment by: Son of Power House Engineer on 26th May 2022 at 19:09
The engines were K-Majors, built by Mirrlees. The alternators were built by Brush Electrical Machines. Each set had a name, Ajax, Achilles, Leander and Orion.