Photos of Wigan
Photos of Wigan
Album Contents
Album Contents
Wigan Album
Unknown place of work
6 Comments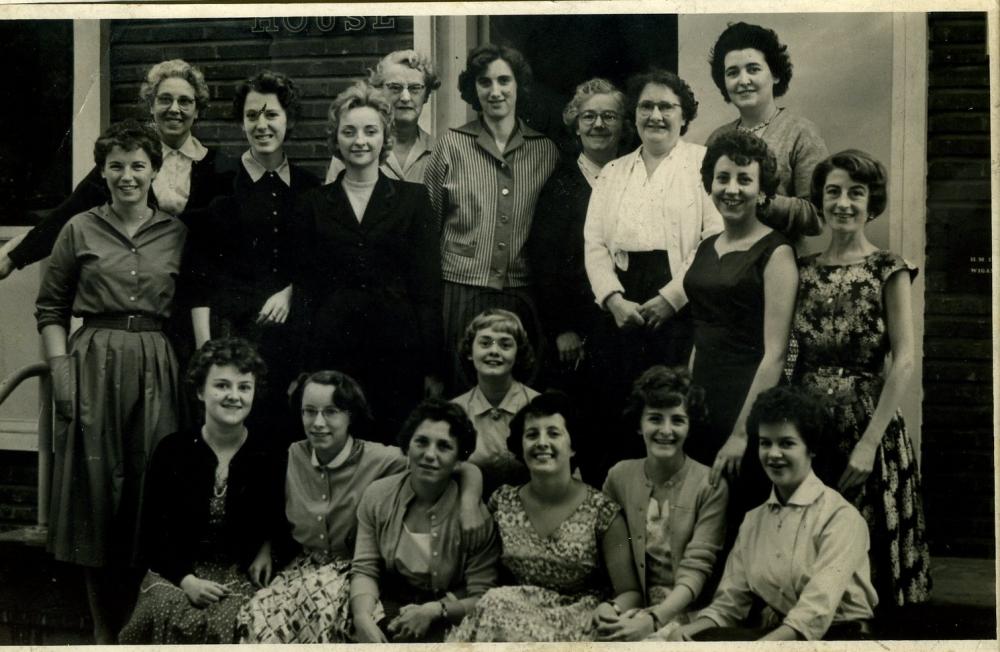 Mum's Office
Photo: David Jones
Views: 3,040
Item #: 11204
A photo of the staff from the office that my Mum (Ivy Jones, nee. Powell)used to work in. My Mum is in the centre of the back row. She used to work in the Civil Service at one time,probably in the 1950s, but I don't know if this is that office. I don't know where or when the photo was taken.
The pplate to the right says " H.M." so its during you mothers civil slave times. Brocol house maybe ?
Comment by: broady on 16th July 2009 at 23:00
I think that Brocol House was only built in the early/mid sixties.
Comment by: Jimmy on 16th July 2009 at 23:23
David I think this is Bridgeman House, the tax office.
I was brought up with your uncle Keith.
Comment by: John on 17th July 2009 at 07:28
It looks like outside the Tax Offices at the top of Bridgeman Terrace
Comment by: Gerry on 17th July 2009 at 08:31
When my dad had to go to this tax office he called it "THUTS"

for none wiganese speakers that meant "The Huts" long before this new building there were some wooden ones.
Comment by: Mary Andrews (Ne Nyland) on 20th July 2009 at 16:16
Staff of HM Income Tax Office
Lady in white Blouse Is May Nyland Mother of Tom & Mary.