Photos of Wigan
Photos of Wigan
Album Contents
Album Contents
Wigan Album
Ashton Grammar School
5 Comments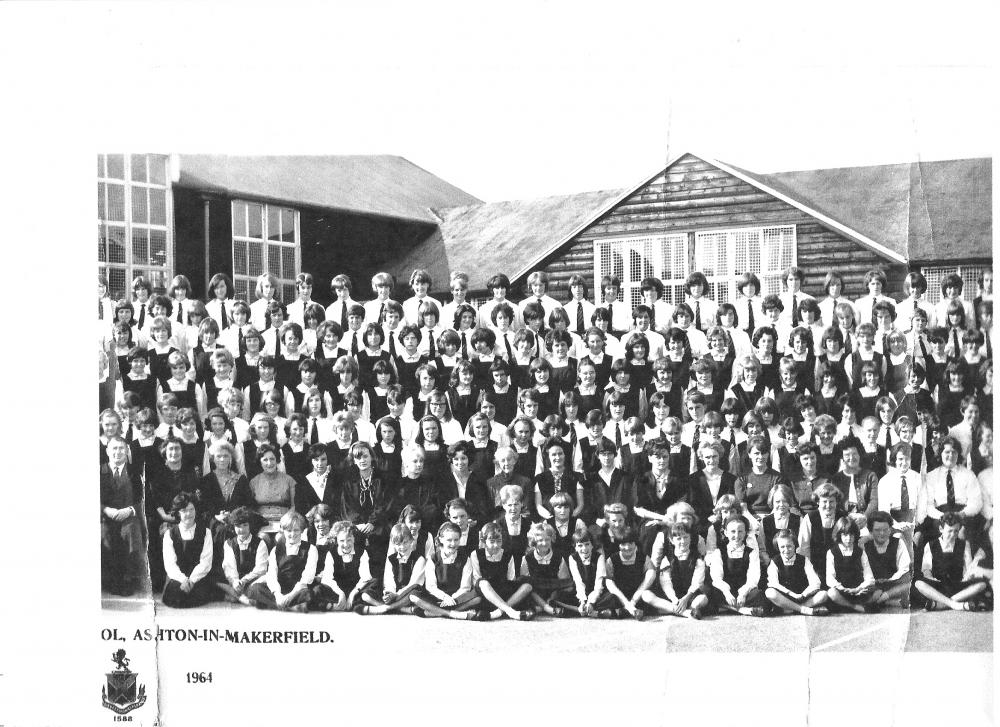 Ashton Grammar School part 2
Photo: Shirley Touhey (nee Sutton)
Views: 4,162
Item #: 9531
Ashton Grammar School 1964 Part 2
OMG - what a fright - I appear as if I'm wearing a helmet!

Anyhow, this is the year for some of first formers to turn 60, including myself, so happy birthday to everyone who will do so.

Where are you now Sylvia Melling?
Comment by: Christine Mackenzie nee Holmes on 13th April 2012 at 20:39
Just found myself on part 2 standing next to Ethel Wright with terrible hair - me not Ethel. Thank goodnes for hair straightners.
Comment by: Susan Boyd (nee Wiseman) on 10th June 2012 at 15:03
Thanks for posting this photo, brings back lots of memories. I'm third from left, third row up. Good to hear about the reunion, I'll definitely be going. Be good to see everyone again.
A lovely reunion on Saturday, thanks Christine. I think I'm standing next to you. I'm next but one to Ethel Wright. Six and half people from the right of photo. Hadn't realised this was here until you told me. Happy Days!
Comment by: margaret hesketh (cannon) on 22nd June 2012 at 11:24
hi all really enjoyed the reunion last Saturday Thanks Christine I am on the 3rd row next to Susan Winstanley Can any one name the girl on the other side of me I am usually good at remembering names but not this one As regards the hairstyle dont know how i managed to see to walk about I am sure my mother could have afforded a hairslide or something ha ha !