Photos of Wigan
Photos of Wigan
Album Contents
Album Contents
Wigan Album
British/Evans school Ashton in Makerfield
5 Comments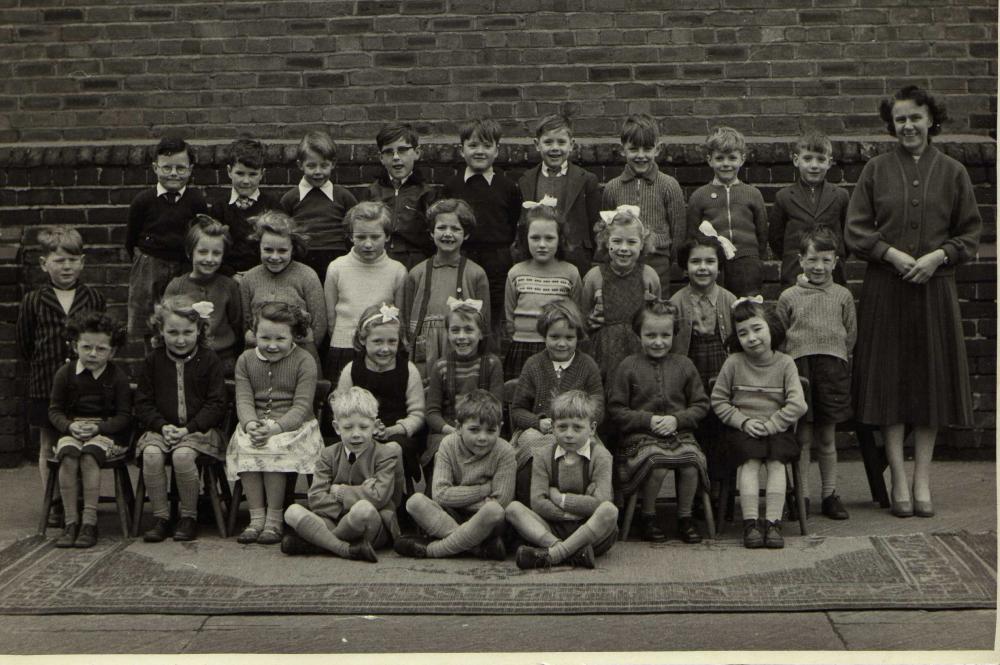 British School
Photo: Frank Walford
Views: 4,190
Item #: 9203
Not sure of year can someone help please.Probably1961/2
Comment by: Karen on 10th February 2009 at 22:35
I would think it was earlier than that Frank. Maybe wrong.
1956-7 me, steve speed,mick cunliffe,colin walford,phil kerner,peter wainwright,dowie jones,ken pilling,john turner,
m row peter case,vivian green,elien,jean,ann conker,ann,joan,dennice newall,antony fairhurst,
frow? ?barbara cale,ruth hudson,linda stepehson,susan wiseman,christne green,?
alan silvester aurther, ronny bowler
Comment by: halsall on 11th February 2010 at 16:35
hi roy this is the first time ive done this just got a laptop, seen picture of you and my stephen, you havent changed a bit, hope your ok. b
Comment by: Joan McCann (nee Baker) on 21st June 2012 at 21:48
Yes, you've got them all right, Roy. I'm second row down, third from the right, standing next to Denise Newall. White bows must have been all the fashion then. Row below, second from the left is Gillian Pennington. Was the teacher Miss Latham?
Comment by: joe eckersley on 23rd June 2015 at 01:57
Does anybody know ken pilling- became teacher at Marus Bridge middle school/ related to MRS LOWE the head at the time in 1980??